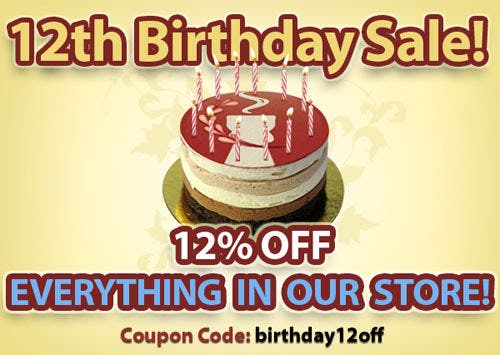 12th Birthday Sale! 12% Off Everything in Our Store and More!
By
Grabertrain
/ April 16, 2012
Edit 4/24/12 - Our 12th birthday sale has come to a close, sorry. Thanks for all the well-wishes, and keep an eye out for more sales and promotions in the near future! Happy Smoking!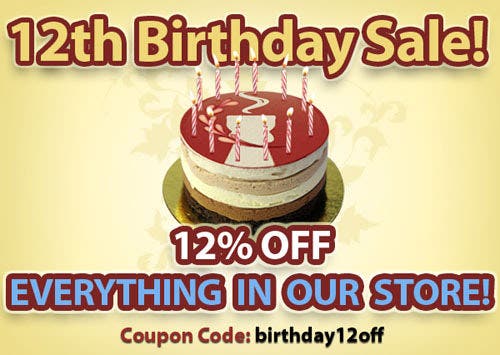 Howdy Hookah Friends, and happy birthday to us! On this very week 12 years ago an enterprising young fellow sold his first hookah online out of his college dorm room, and today Hookah-Shisha.com has grown to be the largest online retailer of hookah and shisha products in the world! And, of course, we couldn't have done it without YOU, our fans and supporters!
To celebrate, and as a 'thank you' to you all, you can take 12% off of anything in our store for the next week, including items already marked down, clearance items, and tobacco and coal super packs! During the checkout process, simply enter the following code:
Birthday12Off
As always, make sure that you click the "apply discount" button after entering the coupon code and verify that your order total reflects the discount before continuing with the checkout process!
Super-Duper Awesome Birthday Hookah Packages!
We've put together some great hookah packages that include popular hookah accessories, including a
phunnel hookah bowl
and smoke cooling hose attachments like the
Mystique Ice Hose Tip
and the
Soguk Cooling Hookah Hose Attachment
. These packages are marked down
15 % to 20% off
of the retail price, and yes you can use the 12% off birthday coupon on top of that for even more savings!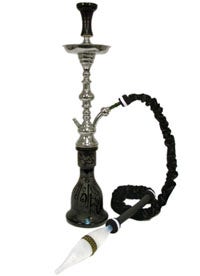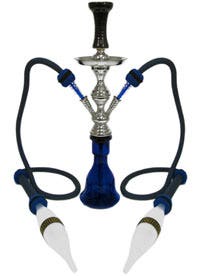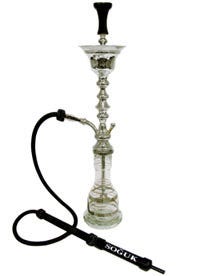 Birthday T-Shirt Specials! 50% Off Hookah-Shisha.com Shirts
In addition, all of our Hookah-Shisha.com t-shirts are marked down to 50% off, and you can also apply the 12% off coupon as well! Show off your hookah love with these shirts that are available in a myriad of colors and sizes
Thanks again to all of our fans, loyal customers, Twitter followers, and Facebook fans for another awesome year! Cheers!
*These birthday promotions will end at the end of the day on Monday, April 23rd. The 12% off coupon cannot be combined with any other discount codes, sorry.
Happy Smoking!
Categories
Recent Post
Month Lists