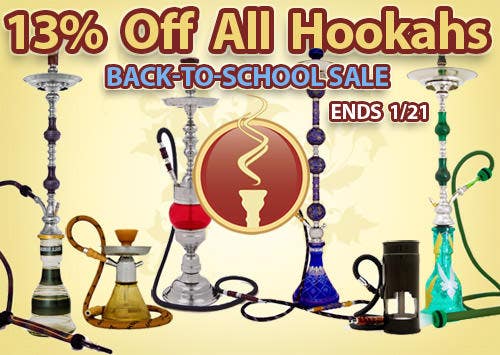 13% off ALL hookahs for Back-to-School!
By
grabertrain
/ January 14, 2013
Did you know that there is an actual term for those with a phobia of the number 13? Not only is triskaidekaphobia nearly impossible to pronounce, but we think that it's silly to be scared of a little 'ol number.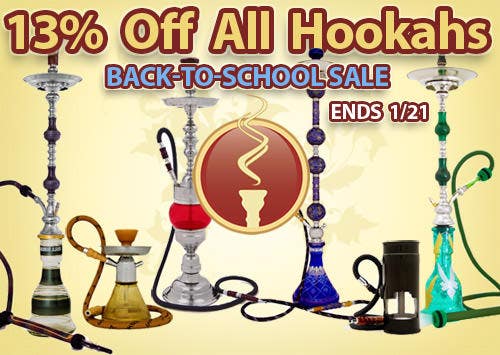 Sure, Apollo 13 ran into some bad luck, and then there's that unfortunate business with Freddy Krueger...but we're ready to turn that all around in 2013!
Since the collegiate Spring term is about to begin, why not ring in the new year and a new semester by marking ALL of our hookahs down by 13%!?
This sale ends Monday, January 21st at 11:59pm CST.
So, come on, give the number 13 a chance. After all, a baker's dozen involves the number 13, and who doesn't like an extra doughnut?
Categories
Recent Post
Month Lists