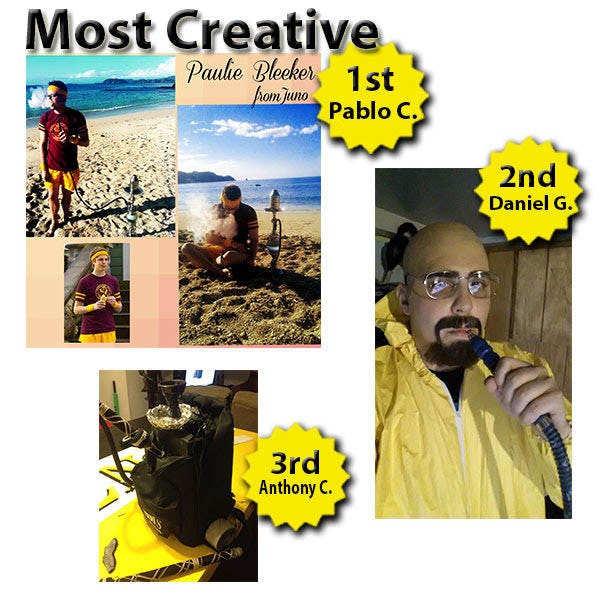 2013 Hookah-Shisha Halloween Costume Contest Winners
By
Danny
/ November 14, 2013
We'd like to thank everyone who participated in our 2013 edition of the Hookah Halloween Costume Contest! We left the voting up to you and winners have been chosen from each of the following categories: Funniest, Scariest, and Most Creative. All of the winners have been contacted and each first place winner will win a unique one of a kind hookah! You can view all of the entrants on our Facebook page.
And without further ado, here are your 2013 winners...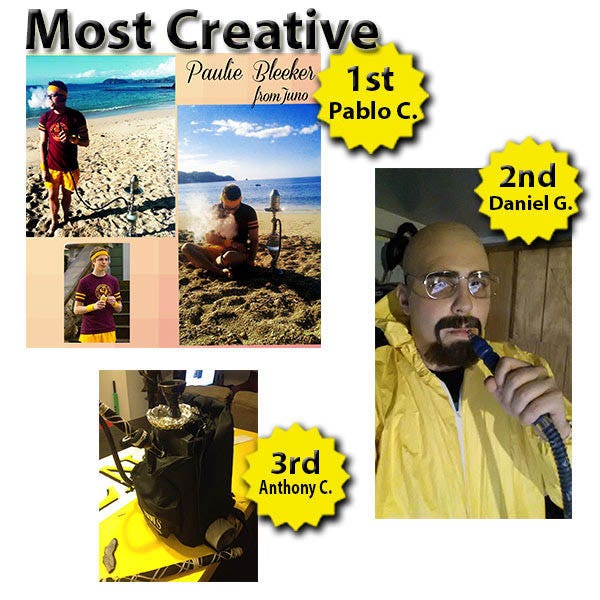 Congrats to each and every winner, we enjoyed seeing all of your entries!
Categories
Recent Post
Month Lists