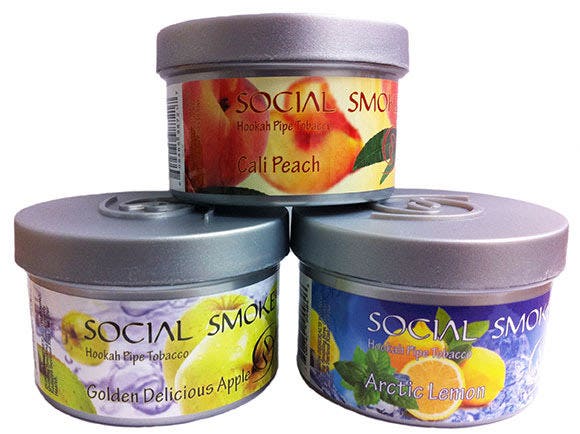 3 New Social Smoke Flavors - Cali Peach, Artic Lemon, & Golden Delicious Apple
By
Danny
/ February 12, 2015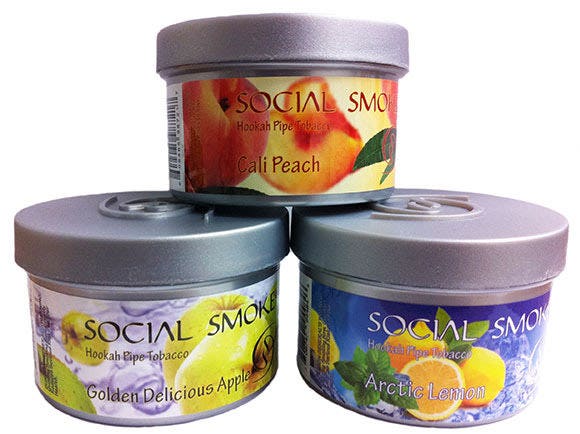 The three newest flavors from Social Smoke have arrived! We've got Arctic Lemon, Golden Delicious Apple, and Cali Peach in 100g, 250g, and 1000g sizes. Read on for some brief first impressions of these three awesome new hookah flavors.
Arctic Lemon
Arctic Lemon is a great minty lemon flavor. Social Smoke is known mostly for it's flagship mint flavor Absolute Zero (one of our top 10 shisha flavors of all time!) so you know that their mint mixes are going to be awesome. Arctic Lemon is no exception and should be tried by anyone who loves icy mint flavors or citrus mixes.
Golden Delicious Apple
This flavor smells AWESOME right out of the packaging. The hookah world is sorely lacking in tasty, true apple flavors. Golden Delicious Apple is sweet and flavorful and should be tried out by anyone who digs true apple flavors.
Cali Peach
Cali Peach has an earthy peach smell and smokes great. Tasty, but not overpowering, peach flavor abounds. We really enjoyed this one.
You can find all of these new flavors, and 70+ other social smoke classics, at the links below.
Categories
Recent Post
Month Lists