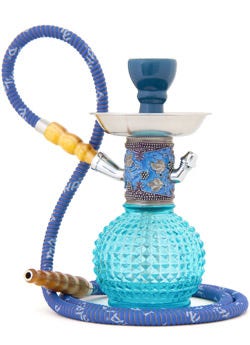 4th of July - One Day Sale on Hookahs, Shisha, Accessories and Coals!
EDIT: This sale has ended. It'll be back next year!
The Mya Bambino - $49.99 for 1 Day Only

Is there anything more American than "The Great Bambino?" We don't think so, so we discounted this best selling Mya Saray hookah for 1 day only. The Bambino is available in 6 colors and either a gold or silver shaft. These awesome hookahs have intricately decorated hookah stems and unique spherical glass bases with pyramid shaped studs. The Bambino includes a carrying case too! Why not fire up this amazing hookah from Mya Saray and replay that old VHS of The Sandlot.
15% Off Starbuzz 250g 3 Flavor Super Pack - 1 Day Only

What's more American than the classic tastes of summer? A crisp Caramel Apple, a juicy red Apple Americano, a tall and cold glass of Classic Coke, or a sweet and velvety serving of Peaches and Cream. Why not stock up on Starbuzz's interpretations of these classic American flavors? Buy any three 250gram tins of your favorite Starbuzz flavors and save 15% off the retail price. Don't delay though, once the 4th is gone, so is this deal.
29% Off Genie Coco Natural Hookah Charcoal - 1 Day Only

I'm wracking my brain here trying to tie this together with 4th of July somehow. Hmmmm....well, we Americans love a good quality product at an unbeatable price, right? That's pretty American, right? Well if so, then this deal is the most American thing since the ol' Stars and Stripes. Genie Coco coals offer all of the benefits of a natural coconut based hookah charcoal, but at a considerably lower price than other brands. Now we are knocking 29% off of that already low price. That's 112 natural coals for just $9.99. You simply can't beat that deal!
29% Off Nammor Mystique Ice Hose Combo - 1 Day Only

It's officially summer, and down here in Texas it is H-O-T. In the summer, when we smoke hookah, we like to cool things down a bit, and the best way to do that is to smoke with a Nammor Hose and a Mystique Ice Hose Tip. We want everyone to get ice cold smoke too, so for today only we are offering a combo pack of a Large Nammor Hookah Hose (you choose the color) and a Mystique Ice Hose Tip for 29% off the retail price. That is one hot deal on an ice cold combo pack. Beat the heat in style this summer with your new Nammor Mystique Combo Pack!

Get Your Smoke Ice Cold With A Nammor Hookah Hose Combo Pack
But Wait! There's More!
Win a 3 Hose Hookah, Mystique Ice Hose and More!
Happy upcoming 4th of July! We want to see how YOU celebrate America's birthday. We are giving away a special America edition 3 Hose Hookah with a Vortex bowl and red, white and blue hoses! Send us a pic of your 4th of July hookah party, your best Uncle Sam impersonation, or any other 4th of July themed hookah pictures, paintings or graphic designs. We can't wait to see what you come up with.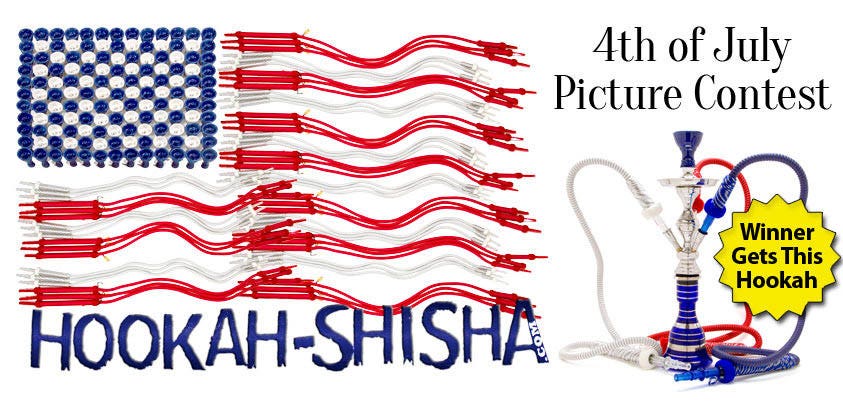 Categories
Recent Post
Month Lists