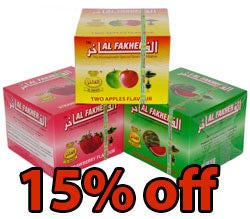 Al Fakher Shisha Tobacco is 15% Off Through September 9
By
Adam
/ September 4, 2013
Al Fakher Shisha Sale
This sale has ended. Check out our coupon code page for more great deals.
September 3 - September 9, Hookah-Shisha.com is taking 15% off all sizes and all flavors of Al Fakher shisha.

Check out our list of the best Al Fakher hookah flavors - try them all and decide which is your favorite!

Want to stock up on a wide variety of flavors? Our 50g box selections allow you to choose up to 3 flavors for less than $9!
Need bigger savings?
Can't choose just one flavor? Then don't miss the 250g x 3 Superpacks where you can choose your 3 favorite flavors of Al Fakher tobacco. Need coals? Upgrade and save even more when you choose one of our Al Fakher Superpacks that come with a variety of hookah coals like Coco Nara charcoals, or Gaia Coconut Coals!
Don't miss our limited time Al Fakher Glass Hookah Sale!
Since all of our Al Fakher shisha is on sale, we figured we'd knock a few bucks off our Al Fakher Glass Hookahs as well!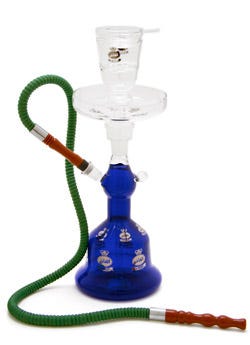 Categories
Recent Post
Month Lists