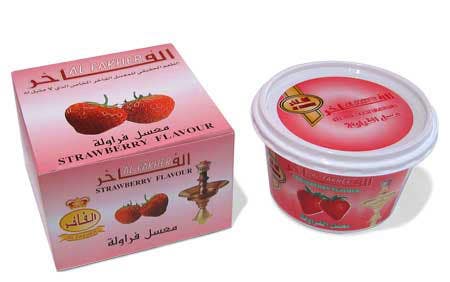 Al Fakher Tobacco Reviews - Jono's Hookah Blog: Part 6
Editor's Note: This is the 6th part to
Jono's Hookah Blog: Part 1 - Introduction and Basic Hookah FAQ
. This section is Jono's honest reviews the 5
Al Fakher Shisha Tobacco
flavors that he's tried. Enjoy!
Al Fakher Apricot
- I only tried this once with Romman Rose, but I remember thinking, "I should've used something other than Apricot". HAHA! Not bad! I think it would mix well with something else.
Al Fakher Jasmine
- I smoked this for the first time last week. It is one of those flavors that is good every now and again, but I can't see myself buying this in large quantities or very often for that matter. One 50g box will probably last me two months. I also expected the smell to fill the room pleasantly, but even that seemed to let me down.
Al Fakher Watermelon
- I don't need to tell you this, but this flavor is the shiz-nittle-bam snip-snap-sack! Best watermelon flavor, hands down. My recommendation to you is to order this in bulk.
Al Fakher Golden Bahraini Apple
- About the only thing I remember is that it was better than Al Waha's Bahraini Apple. I liked it a lot!
Al Fakher Golden Grape
- I tried this once on a recommendation. I heard it went really well with a nice Merlot. Being a huge fan of red wines in general, I spiced up a glass of Merlot, loaded the Golden Grape and went to town. I love grapes. I love red wine. But the two didn't blend as well as expected. And the shisha by itself was not as flavorful as I'd hoped for. I definitely want to try this again using different coals, a better hookah, and see what happens...
Categories
Recent Post
Month Lists