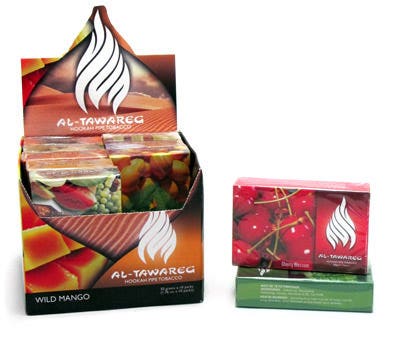 Al Tawareg Hookah Tobacco - Our Newest Brand of Shisha Tobacco!
By
Christophanes
/ October 22, 2010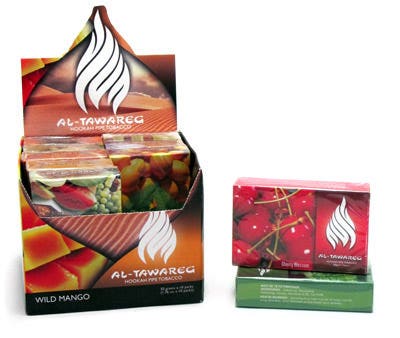 Though its name means "wandering nomad",
Al Tawareg Hookah Tobacco
(pronounced tah-WHAR-egg) has arrived to stay at Hookah-Shisha.com, and we hope you'll invite it to join your next hookah session! Produced in Jordan, Al Tawareg is a brand new line of shisha from the makers of
Romman Shisha Tobacco
, so you can immediately anticipate the fleecy fog of flavor that each bowl holds. Like Al Fakher and Al Waha, though, this is good taste at a price that won't send your budget up in smoke! Al Tawareg is only available in the 50g size for now, but in a range of flavors that spans the traditional (Double Apple and Mint) to the contemporary (California Dream and Dark Chocolate). This is a washed tobacco, so it will deliver a light to medium buzz, and the overall flavor will be clean on the palate much like Al Fakher. Other notable flavors in this lineup include Creamy Cola, Cinnamon Roll, and Berry Blue. There are currently 36 total flavors, with more to come in larger sizes in the near future. We hope you folks enjoy, and let us know what you think by posting your reviews! As always, Happy Smoking!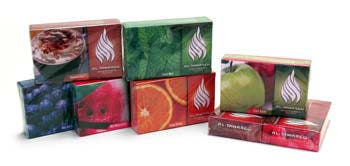 Categories
Recent Post
Month Lists