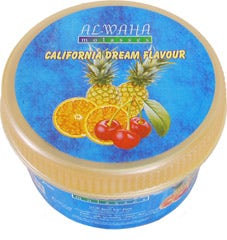 Al Waha Shisha Tobacco Reviews - Jono's Hookah Blog: Part 8
Editor's Note: This is the 8th part to
Jono's Hookah Blog: Part 1 - Introduction and Basic Hookah FAQ
. This section is Jono's honest reviews the
Al Waha Shisha Tobacco
flavors that he's tried. Enjoy!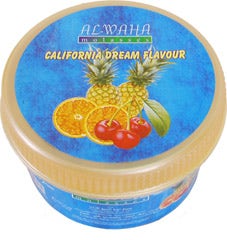 Al Waha 5 Star
- By itself, it's not for me. Try mixing it with California Dreams though. One third 5 Star, two thirds California Dream. We call this blend at my house California Star. Not very original, I know. :)
Al Waha After Nine
- Ok, this is the one chocolate mint flavor that I'm really not a fan of. Romman nailed it!
Al Waha Bahraini Apple
- This is fun to mix with. It's alright to smoke by itself, but Al Fakher's Golden Bahraini Apple is better.
Al Waha Banana Split
- Great morning flavor! Not huge on flavor, but it's just chill enough to get ya started. I've only smoked this a few times, mainly because it was sweet enough. I expected it to satisfy my sweet tooth, but all it did was make me wanna go to Sonic and order the real thing!
Al Waha Bounty
- This was actually really good. It wasn't as thick of a smoke as I like, but as far as flavor, and getting what you expect from its smell, this flavor was right on the money. Nice to smoke occasionally, but wouldn't buy much of it at a time.
Al Waha California Dream
- It's pretty good. Again, I like it mixed with 5 Star. See above.
Al Waha Cherry
- It's weak. But then again, all cherry flavors that I've tried lacked that authentic cherry taste. None come close in my opinion.
Al Waha Cola
- This cola was decent but not great. If you want a good cola flavor, try Starbuzz or Romman.
Al Waha Frappuccino
- This is another one of Al Waha's great morning flavors. For some reason, during the day (possible because our senses are more awake), this flavor isn't as good. But, there's a time and place for everything.
Al Waha Memories
- I can't even figure out what this stuff is. But, it's a decent enough flavor to hit if you're just looking for something that'll give you a quick buzz and doesn't taste bad.
Al Waha Orange Cream
- One of the best, if not
THE BEST
Al Waha flavor. Very much like a dreamsicle. Parties tend to enjoy Orange Cream.
Al Waha Pina Colada
- It was pretty weak. Didn't take me away to some island paradise or anything, but it was worth the couple of bucks.
Al Waha Strawberry
- Just not that great. If you just need a subtle strawberry flavor in your mix, try it out. But as a primary flavor, forget it.
Al Waha Vanilla
- This used to be the best vanilla until Romman revamped their Vanilla. So, it's good, but there's better.
Al Waha Watermelon
- Sweet, nice melon flavor, but again, there's better (Al Fakher).
Categories
Recent Post
Month Lists