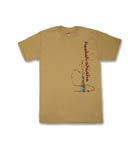 Back to School Hookah Sale
By
Hookah Saheer
/ August 25, 2008
UPDATE! - 9/15/08 - Today is the last day to receive the free UPS ground shipping or free t-shirt for orders over $50. This promotion will expire at midnight tonight (Monday, September 15th 2008)
FREE UPS Ground Shipping - OR - Free Hookah T-Shirt
Four great Hookahs on Sale
It's that time of year again... Students are preparing for classes to start, professors are dusting off their notes from last year, and old friends are re-connecting after a long summer away. We're no strangers to academia and we've always felt that the best way to study is with a good hookah by your side. Similarly, no back to school party is complete without a hookah for guests to congregate and share summertime adventure stories. We have lowered the price on four of our favorite and most popular hookahs to help make your Back To School shopping that much easier. In addition to great prices on these hookahs,
we're offering you a great choice: either take FREE UPS Ground Shipping, or you can pick up one of our new Hookah T-Shirts absolutely FREE!
Free Hookah T-Shirt Discount Code: Free Shirt
| | |
| --- | --- |
| Shop to your heart's content. Once you have $50 or more in your cart, add one of our super cool new Hookah T-Shirts to your cart. Input the discount code: Free Shirt into the discount code box on the 3rd page of the checkout process and then click "recalculate." This will trigger a $19.95 discount that will apply to your order. New threads for school that will show off your hookah pride... yeah! | |
Free UPS Ground Shipping Discount Code: Free Ship
Like with the Free Shirt option, you must have $50 or more in your cart for this discount code to work. Simply select UPS Ground level shipping service (only valid for domestic, non-P.O. Box U.S. orders) and input the discount code:
Free Ship
. Make sure to click "recalculate" and verify that the shipping fee is removed from your order.
Note: You can only use one of these coupons per order. As Indiana Jones was once told: Choose Wisely.
Four Great Hookahs On Sale!
The Old School Rotator is one of the best smoking hookah we have ever sold. The one hose construction provides the widest air path of any hookah on the market and the globe shaped glass base holds an incredible volume of smoke.

$99.95
You just can't go wrong with the Mini Mya. The acrylic base is sturdy and almost impossible to break and it smokes exceptionally well. This hookah is available in a one hose version as well as a two hose version with auto-seal.

$49.95
The Leila Portable Hookah has rapidly become a customer favorite. Small enough to fit in the cup holder of some vehicles, and sporting an enclosed coal chamber, it's a great one to travel with. Don't let the little size fool you, this hookah smokes like a champ!

$89.95
The Mya Piccolo is an elegant little hookah that is perfect for the smoker in tight living quarters. The Piccolo also comes with a great hard case that makes traveling a breeze. This hookah is available in a one hose version as well as a two hose version with auto-seal. $59.95

(one hose)

$69.95

(two hose)
Categories
Recent Post
Month Lists