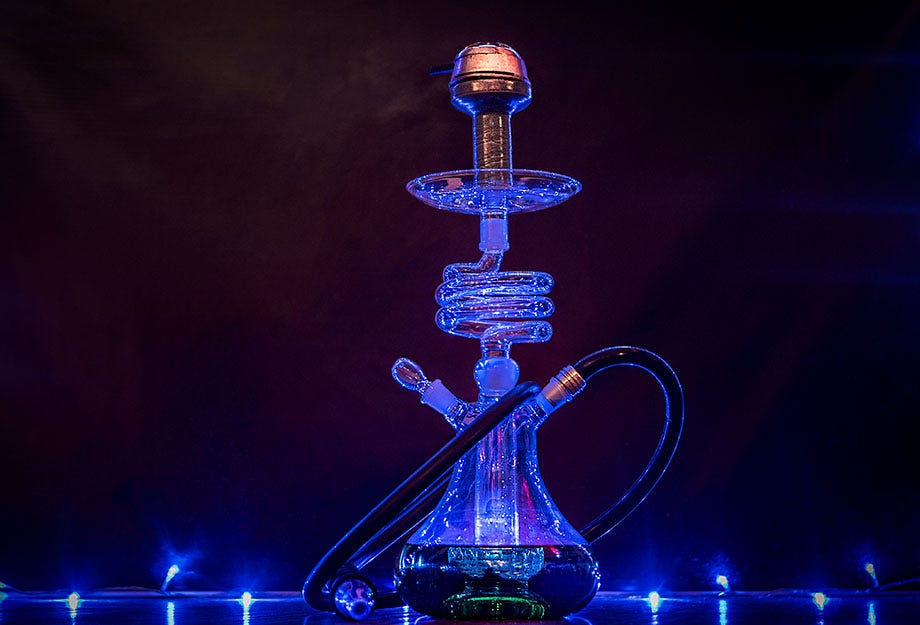 Best Glass Hookahs - An All Glass Hookah Roundup
By
Danny
/ October 10, 2013
Glass Hookah Pipes are a relatively new addition to the world of hookah but they are quickly gathering steam based on their unique designs, impressive performance, and exceptional quality. We carry four brands of all glass hookahs - Evolution, Round Glass, Lavoo and Roi. All four offer outstanding hookahs that are visually stunning and smoke as well as the best traditional hookahs.
Blown glass is a medium which allows for tons of creativity in the hookah design process. Metal can be bent and shaped rather easily, but blown glass allows for the most graceful and seamless of designs. If you are a smoker who loves art, specifically functional art, you just have to consider a glass on glass hookah when you are making your next hookah purchase.
In terms of the overall performance of a glass hookah vs a traditional hookah, there are 3 main areas where a glass hookah outperforms a traditional pipe.
1) Glass Hookahs do not require rubber grommets
With a traditional hookah pipe, all connection points are made air tight via the use of finicky rubber grommets which, over time, can wear out, tear, or just become kind of gross. With an all glass hookah, all seals are made via ground glass on glass connections. This process of finely grinding down the joints allows for an air-tight seal with no need for rubber grommets or gaskets.
2) Glass Hookahs ghost flavors less
If you are a fan of rotating your shisha flavors, you know what it's like to have a powerful flavor linger in your hookah long after it has been smoked. A glass hookah won't completely solve this problem, but if you regularly clean your hookah out with hot water and maybe some lemon juice, there should be significantly less ghosting of flavors from bowl to bowl.
3) Glass Hookahs are very visually appealing
The best part about a glass hookah, is how it becomes the center of your smoking session. Due to being made of 100% clear glass, the hookah itself puts on a show. Watching the smoke swirl and dance inside of your hookah is akin to watching the flames in your fireplace or campfire. There is something mesmerizing about it. Add in some colored or flavored water, and maybe even some sort of LED lighting and your hookah session just went to the next level.
In addition to the three reasons stated above, all glass hookahs offer a number of design features which are rarely, if ever, seen on a traditional hookah. These include diffuser downstems, dual water filtration chambers, and air-tight glass on glass seals that do not require the use of rubber grommets. With all of these features in your arsenal, your hookah smoking future looks bright. Check out a few of our favorite models below.
Categories
Recent Post
Month Lists