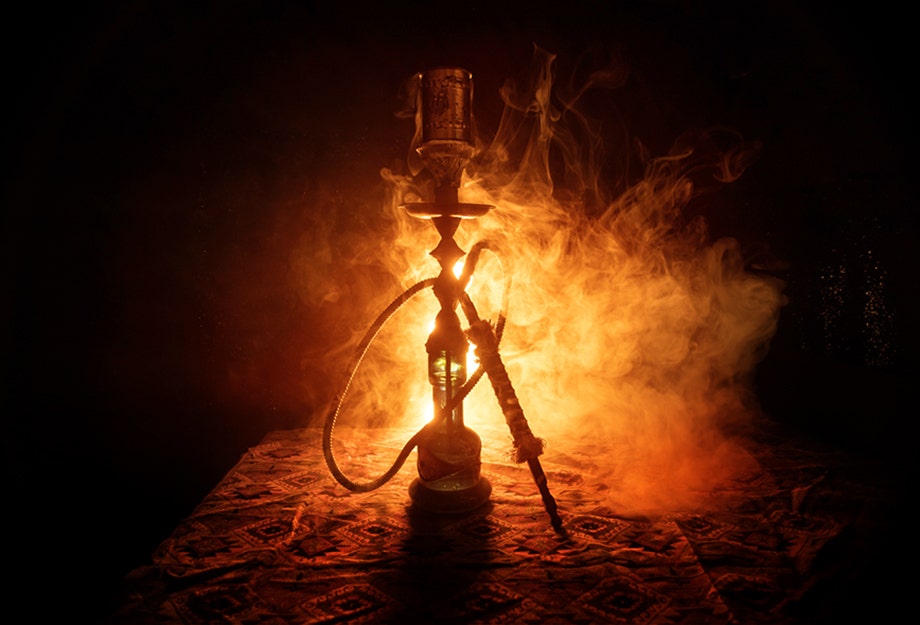 The Best Hookahs Under $200
When it comes down to choosing a hookah, whether it be your first, second or for a gift, there are common factors that float to the top for nearly everyone. Are you looking for a specific style: modern or traditional, tall or short? Maybe you're searching for your favorite color. One of the most common denominators that comes up is price. When I started working in this field the world was a different place and "hookahs under $100" was the gold-star price point. You can still get solid hookahs for under that $100 price point AND, now that hookah has become more popularized, there are tons of great options in the next price tier level. It's hard to pick favorites right? Instead, we've created a list of the best hookahs you can pick up for under $200. This list is based on popularity and our personal recommendations.
---
Amira/BYO Kosmos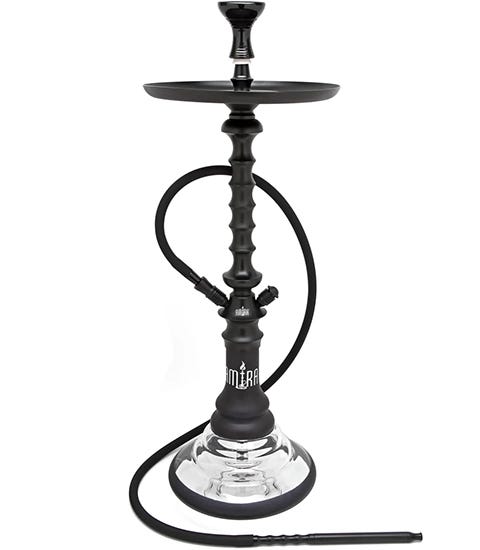 The Amira/BYO Kosmos has been a long running favorite hookah since they hit the market! It's a modern style hookah that is handmade and breaks down completely for easy cleaning and storage. High quality glass for the base and stainless steel parts means the Kosmos will last you a very long time with proper care. You like big bases? The base on this bad boy has a wide footprint and is heavy in weight to remain stable through heavy rumbles. It also includes a twist-to-lock connection with the stem. The downstem has a wide gauge as well as a built-in diffuser.
Khalil Mamoon Shamadan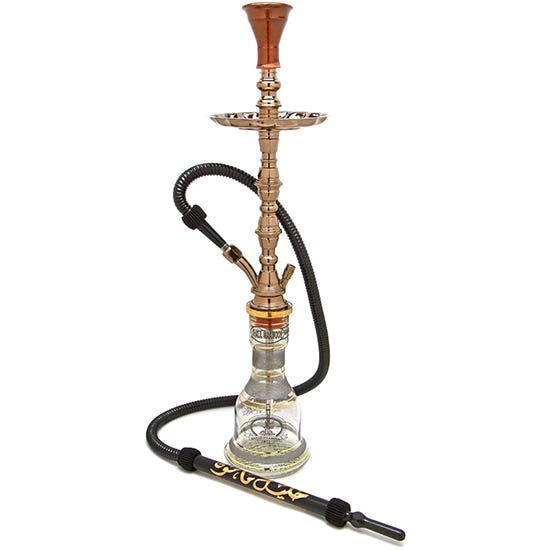 Khalil Mamoon is one of the most prominent brands, and they provide some of the most classically traditional hookahs. It's not uncommon for some hookahs to have a one-time run, but the KM Shamadan has been around for a long while. There's a reason for that! This stem is heavyyy duty and simple. At 31" tall the Shamadan is the sweet spot for a hookah height. Made from stainless steel with a wide gauge downstem the Shamadan makes a great first-time hookah or an excellent addition to a collection! On a personal note, this is one of my favorite hookahs of all-time and I've had mine for years.
Shishabucks Cloud Micro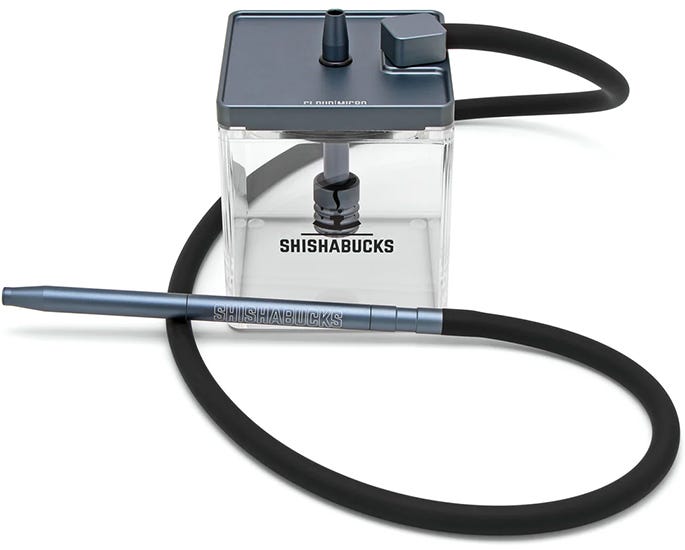 Would you like to talk about hookah innovation? Shishabucks. The end. These folks know how to make a hookah! From the Cloud Tank to the Cloud Stick (which we'll get to in a sec), each model impresses in their own way. The Shishabucks Cloud Micro base is made from shatter resistant acrylic and can hold all parts of the hookah inside when disassembled. All metal parts are made from anodized aluminum which have also been sandblasted to provide a super clean finish. Where's the purge valve? It's hidden within the four corners of the top using Shishabucks' patent pending invisible technology! With the included travel bag the Cloud Micro can go anywhere easily.
Amira/BYO Katana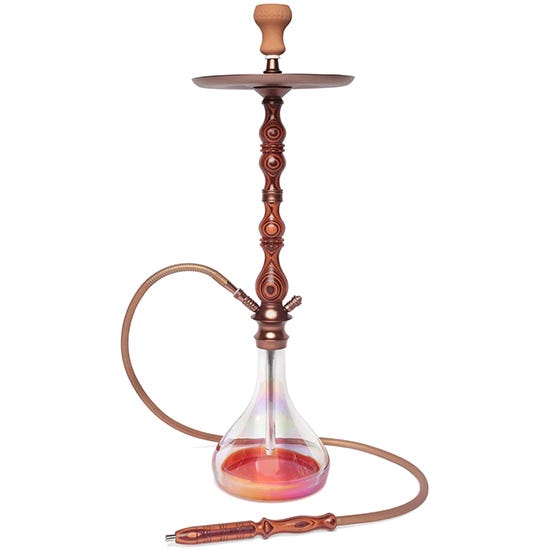 Soon after we picked up Amira/BYO hookahs we started to receive some of their more unique models like the Katana and we couldn't wait to see what else was coming! The Amira/BYO Katana brings with it the modern hookah aesthetic while keeping the feel pretty classic. Standing at 36" in height this model is right at that common size you see in traditional, handmade hookahs. The base is heavy and comes in a unique "oil slick" style rainbow effect for a pleasing visual. The base for the Katana also uses the twist-to-lock connection to the stem meaning no fuss with grommets! Last but not least, and your eyes aren't teasing you, are the wood features used on the outer part of the stem (the inside is still stainless steel tubing) as well as the handle of the washable hose.
Khalil Mamoon Shareef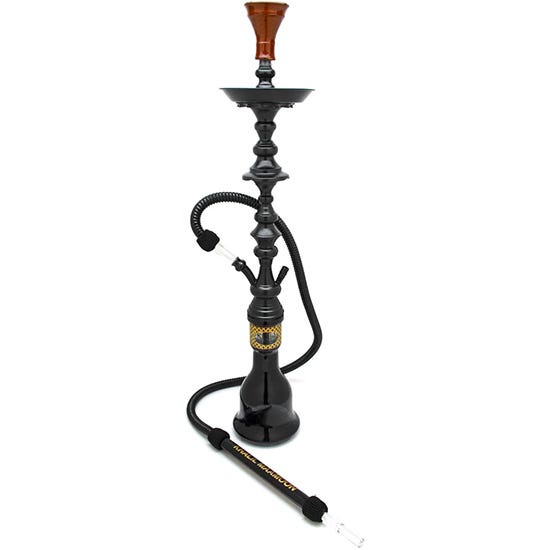 Another popular hookah that we love from KM is the Shareef. You can't get more timeless than this when it comes to hookah design. Handmade, the KM Shareef comes in the classic silver as well as other electroplated color options. There's a stainless steel downstem to help prevent rust over time, with proper maintenance and cleaning, and when completed the Shareef stands at the perfect height of 33".
Apple On Top Tabltop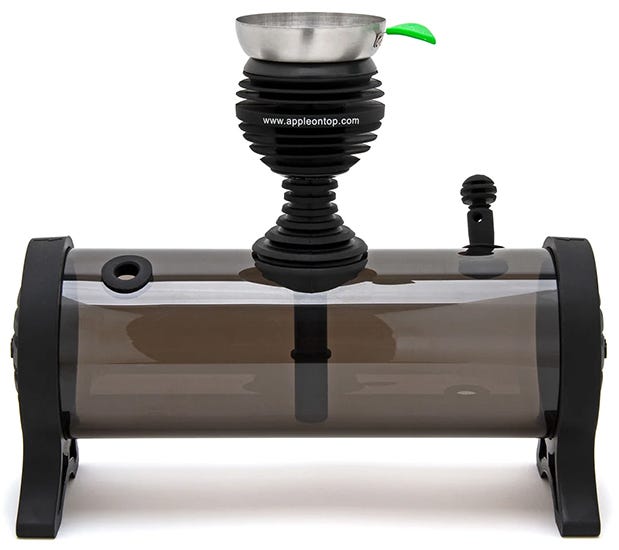 Their AoT bowl blew our minds and now with their AppleOnTop Tabltop hookah they've done it again! The Tabltop hookah has a base made from shatterproof acrylic and the silicone ends come completely off for easy cleaning. The other components are also made from silicone (even the purge value!) and also snap into place eliminating the need for additional grommets. You also receive the aforementioned AoT bowl that has an aluminum core and charcoal screen. Aside from all of these great features, there's also a built-in diffuser. Put all of these traits together and you get the perfect hookah for parties, game nights, video gaming, or movie nights!
Shishabucks Cloud Stick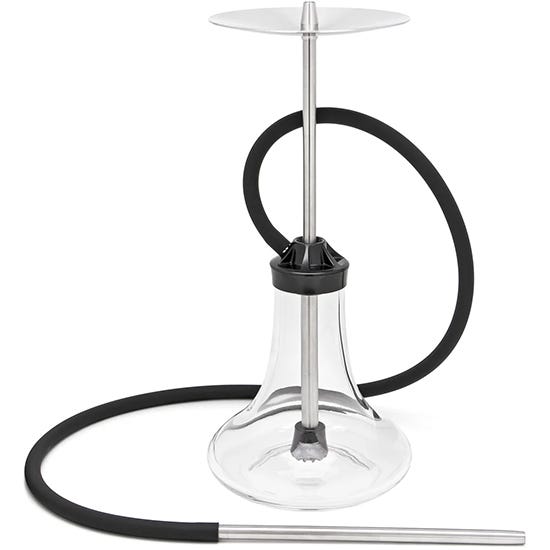 If you want all of the unique features Shishabucks has intelligently implemented into their hookahs but want a more traditional feel with a modern twist, the Shishabucks Stick is calling your name. This is a stem to be clear, but it fits on nearly any large sized hookah base. The stem is made from CNC machined stainless steel for super durability. Included with the stem is a nice, heavy duty stainless steel tray as well as a washable, silicone tubing hose complete with a handle made from the same stainless steel. Two other highly noteworthy details on the Shishabucks Stick are the vertical purge and included diffuser which has a bearing inside to prevent water from being drawn upwards during a purge.
Categories
Recent Post
Month Lists