Breaking Down The Hookafina Lemonade Stand Shisha Collection
By
SmokeOrPass
/ September 1, 2015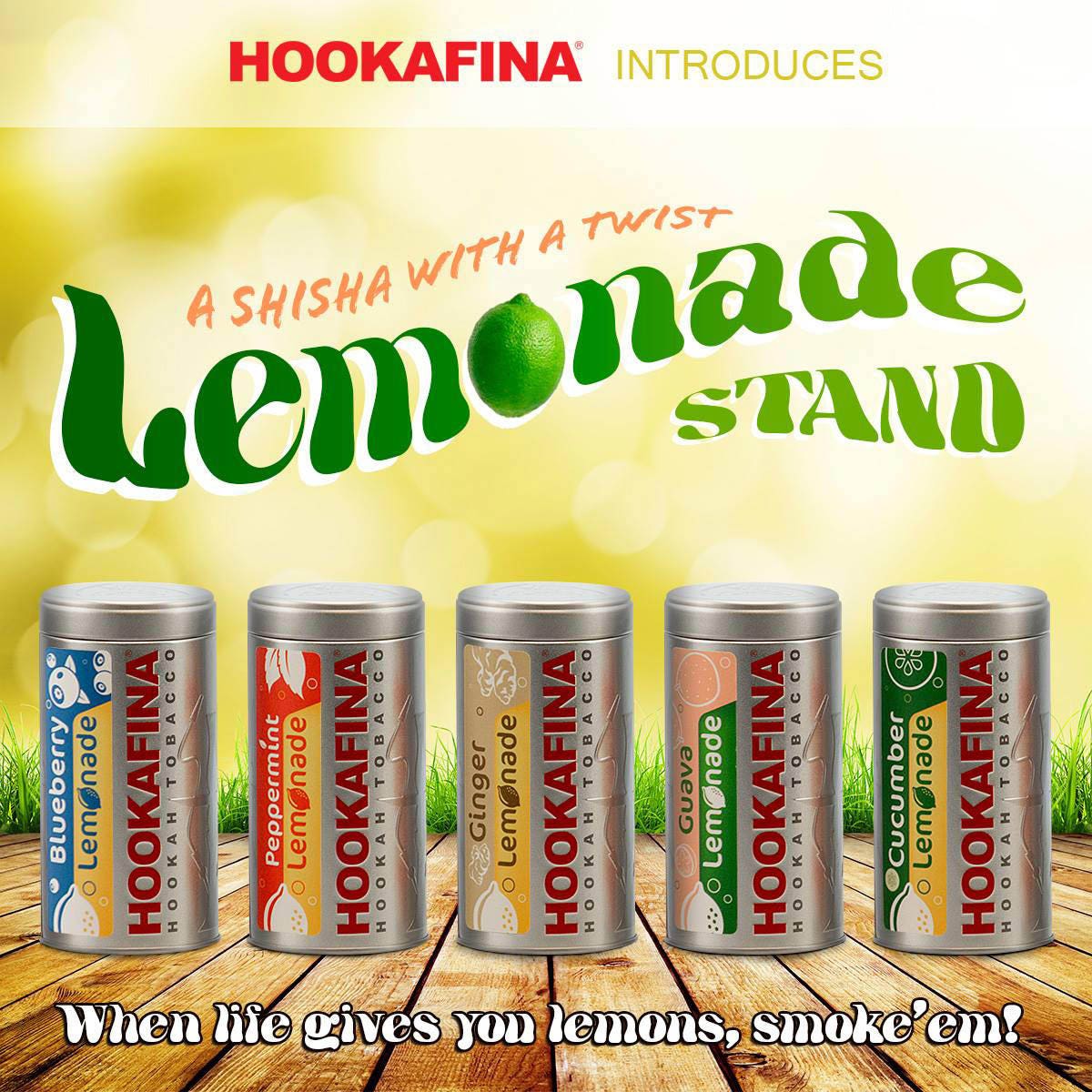 What's new with Hookafina
The summer is rapidly coming to an end, but that doesn't mean you can't enjoy some new summertime blends from Hookafina. Their latest collection of "Lemonade Stand" flavors, shows that there is a lot that can be done with the use of lemonade and solid base flavoring. The previous Cucumber Lemonade was and will always be a killer flavor, and since then we've been hoping for some more lemonade blends and our wishes were granted. If you're not a fan of lemonades don't worry because we have more flavors to talk about, so let's break these flavors down for you!
Take a nice glass of sweet lemonade and add a couple blueberries, what do you get? Blueberry lemonade! This new mix falls into the flavor chaser category, it will definitely provide you with all the great notes of a sugary glass of lemonade but the blueberry will take a couple of inhales to fully grasp the flavor profile. The sweetness of the lemonade brightens up the blueberry taste, leaving you with a delicious warm blend from the first pull.
This flavor comes out of left field and definitely scored a home run with us here in the office. The blend of sweet ginger and lemon has turned out to be one the best mixes we've had from Hookafina, we only wish that we had it earlier. There isn't a defined spice within the ginger, through our test runs with this flavor we found that adding a little more shisha to the bowl allowed for more of a bite from the ginger. So play around with this one and choose how much of bite you want within your smoke, but either way this flavor is a guaranteed winner!
Looking for a cooling sensation to top off that warm blend of lemonade? Add a little peppermint and presto change-o! Once you open this can the aroma alternates between minty and zesty, the mint alone will almost make your eyes water. (in a good way). Hookafina Peppermint by itself is pretty powerful, but the addition of sweet lemonade makes this peppermint
POP
with a sweet and tangy exhale. This will be one of those flavors that you can enjoy by itself, or you can have it as a secret ingredient for a custom hookah blend.
What else can you mix with Lemonade? Guava! We were really happy to see this blend come to fruition, because guava is a flavor with multiple flavor traits, and the original Hookafina Guava is delicious. The Guava flavoring found within the guava lemonade mix, gives this mix something that we didn't find in the other lemonade flavors, and that is an even balance. The previous lemonade mixes give you a great roller coaster ride of flavor, but the guava blend keeps the flavor locked on a single track adventure. You can pinpoint both flavor components easily, and the Guava produces a spice that amplifies the lemonade perfectly.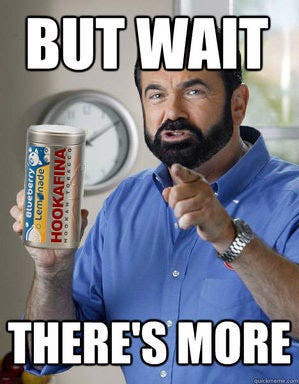 Within the world of hookah, there has always been a race to see who can make the best/strongest mint on the market. Hookafina has decided to toss their hat into the ring with this new powerful mint simply titled "Mint Knockout", and if the smell doesn't knockout you out, just wait until you smoke it. This bone chilling mint combines peppermint and spearmint with a little bit of menthol, thus creating one of the strongest mint that they've ever produced. You can go all in with a single bowl, or add just pinch to cool off your session. The better question is, can you handle it?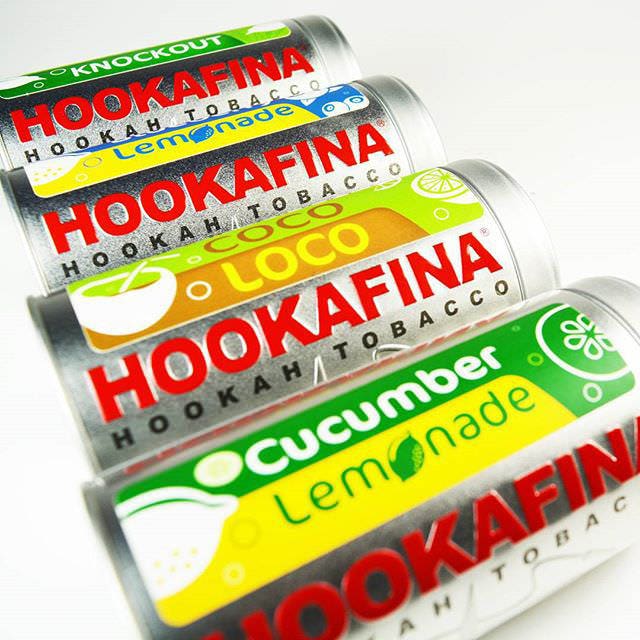 You put the lime in the coconut, and then go LOCO! If you've had enough lemonade mixes, go ahead and take a break to enjoy this sweet tropical blend of lime and coconut. The original hookafina coconut has a very mellow taste, with sweet notes that require a couple of inhales to pinpoint. They have utilized this coconut in combination with their bright delicious lime, creating a flavor that has an appetizing aroma and exhale. We recommend the use of two bowls with this flavor, because once it's over you can just pop on the second bowl on and continue this delicious ride.
Categories
Recent Post
Month Lists