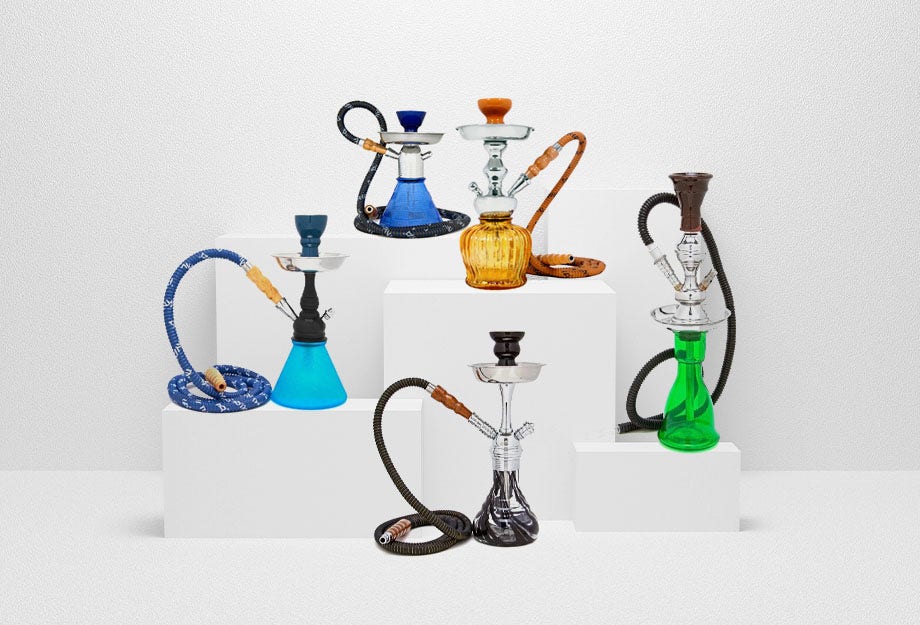 The Best Cheap Hookahs in 2022
Note: This blog was last updated July, 14, 2022
We all want to save a few bucks where we can. That doesn't mean you have to sacrifice on a quality hookah that can produce thick smoke and great flavor that will last. As always, you get what you pay for, but what you don't want is to get a cheap hookah that falls apart, doesn't fit together, or is too small to actually use. Here is a list of the best affordable hookahs that will last, produce thick smoke, and help you save money.



MYA Petite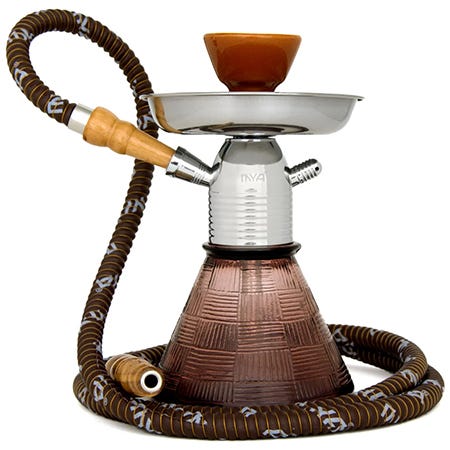 The MYA Petite is a staple from MYA hookahs and has always had positive reviews, and it smokes fantastically well. Perfect for people who want a small, portable hookah for travel, or for someone who wants to try out hookah without breaking the bank, the MYA Petite will not disappoint.


Pharaoh's Saghir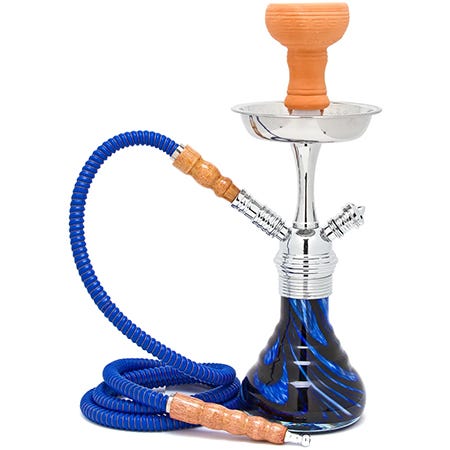 Coming in at just over 13" this sweet little table top hookah from the Pharaoh's hookah line uses an interlocking stem-to-base connection meaning that you won't need to worry about using a base grommet to connect your stem to the base. Speaking of bases, the Pharaoh's Saghir hookah is available in a variety of very cool and unique swirled base color options and this is also a great choice for converting to a 2 hose option by adding an additional Pharaoh's Autoseal Hose Adapter.


KM Mini Classic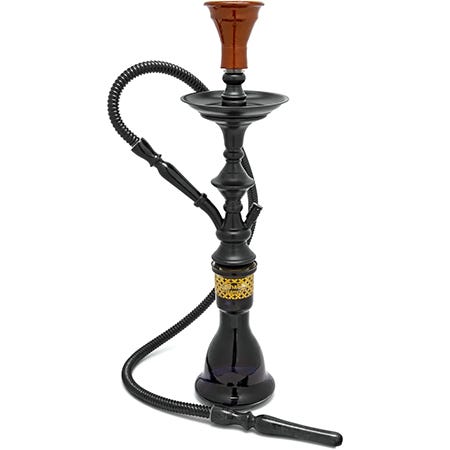 A smaller version of the popular KM Shareef Short hookah, the Khalil Mamoon Mini Classic packs in all the same power as its big brother. When KM began introducing their electroplated color stems, hookah smokers demanded more! Along came the KM Mini Classic with the same high quality, stainless steel stem - which means with regular cleaning and care this will last you a very long time!


MYA QT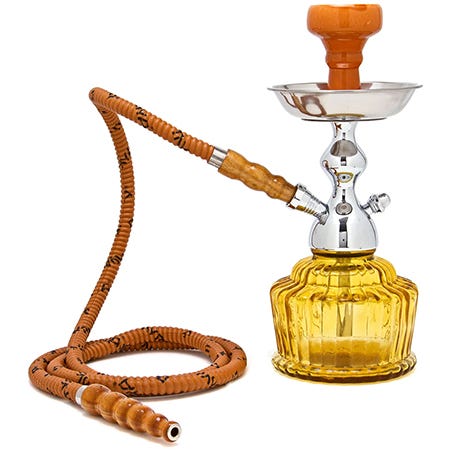 Catching a trend here? MYA has always been one of the leaders in the hookah world, and they are known for their top quality, smaller hookahs. The MYA QT hookah is a classic and is an affordable option that comes in a variety of awesome colors, and also comes with a handy carrying cage. For many of us here at Hookah Shisha, this was our first hookah and nearly all of us who snatched one still have theirs today! The QT is also a great option for converting it to a 2 hose hookah by adding an additional MYA hose adapter. This model has become so popular they also made it in a Gold QT version!


MYA Chikita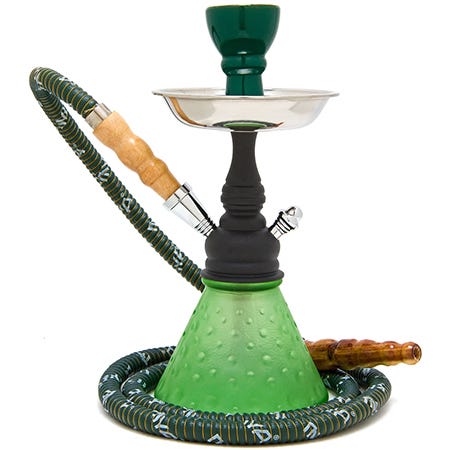 The Mya Chikita hookah is very similar in design to its little brother the MYA Petite, but is slightly taller at a total height of 12" and features a matte black stem along with a unique bubbled glass base in multiple color options. Due to the extra height of the Chikita you can also convert this model to a 2 hose hookah with a MYA hose adapter.



All of these inexpensive options are not only our picks but they have been long time favorites from hookah smokers! When purchasing any hookah I always recommend upgrading your hose - it's the most simple upgrade. These hookahs, except for the Pharaoh's Saghir, do not come with a washable hose. Check out our washable hoses here to upgrade any of these options and have your hookah last for years!
Categories
Recent Post
Month Lists