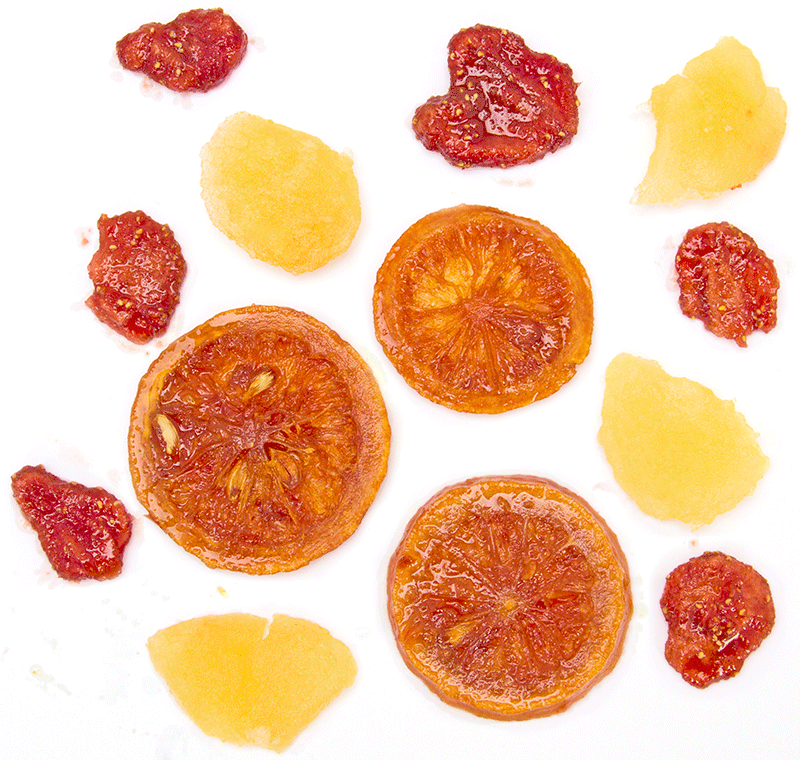 Decloud Shisha Vapor Fruits
Vapor Fruits are the new shisha!
There is an undeniable renaissance in the world of shisha products recently. The advent of vapor producing products, as opposed to standard smoke from shisha, has inspired a wide variety of interesting vapor-producing shisha alternatives that are tobacco free and nicotine free. We are happy to announce that we now carry Decloud Shisha Vapor Fruits, which are one of the newest (and most interesting) tobacco-free hookah products on the market right now.
How are Decloud Shisha Fruits made?

Decloud Shisha is comprised of tobacco free shisha ingredients, which includes real dehydrated fruits that are soaked in natural extract and glycerol (standard shisha juice). This unique recipe provides an all natural product that produces intense hookah clouds with full shisha flavor, minus the nicotine or tobacco.
| | |
| --- | --- |
| Buy shisha fruits in 50g jars, which will provide up to 7.5 hours of heavy hookah usage. Just load them in any shisha bowl like you would any standard shisha, put coals on a foiled hookah bowl, and smoke away! | |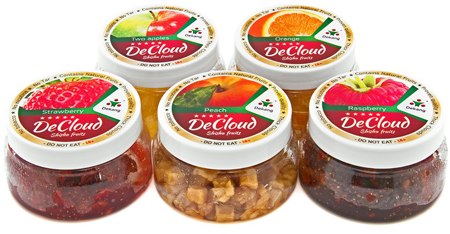 Categories
Recent Post
Month Lists