Extended Holiday Hookah Hours!
By
grabertrain
/ December 2, 2008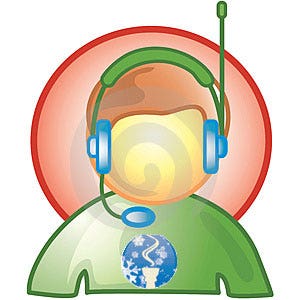 The holiday shopping season is upon us, hookah friends, and in an effort to provide the most outstanding service in the industry, for your convenience we've extended our customer service hours of operation. Our helpful staff of hookah experts is available via telephone,
email
, and live help chat during the following times:
Monday - Thursday
: 10:00 a.m. to 1:00 a.m. Central Time
Friday
: 10:00 a.m. to 11:00 p.m. Central Time
Saturday
: 12:00 p.m. to 8:00 p.m. Central Time
Sunday
: 12:00 p.m to 1:00 a.m. Central Time Our team of knowledgeable and friendly hookah enthusiasts will be able to answer your hookah and shisha related questions and will be happy to assist you in your holiday purchases. We'd like to believe that our customer service is second to none, but don't take our word for it, here is some customer feedback we've received recently:
"I am being helped as I write this by one of your LiveHelp operators named Ian. He has single-handedly been more helpful in 20 minutes than hours of research on the net, and trial & error. We just finally got a local smoke shop that is well enough stocked that I was excited that I wasn't going to have to buy online, pay for shipping, and wait for my supplies to come anymore. But after seeing his dedication to customer service, I'll never buy another thing from anyone but Hookah-Shisha.com. I really appreciate it!!"
-A.S. from Utah
"Wow! I just really wanted to let you guys know how impressed i am with your service, Firstly i called and was immediately talking to a representative (its not everyday you get to speak to a person and not a machine anymore). He knew exactly what he was talking about, gave me his opinion on tobacco choices, and told me what he believed the more popular choices to be, and on top of that it only took 8 days for my tobacco to come in"
-M.M. from Canada
"i would like to say that i am very satisfied with your shop and my first order. i don't usually write to the shop i am buying from but this was such a perfect communication/speed/contact with the customer, service that i had to tell you. I'll definitely order from you again, i hope that you're will continue using your very good policy with foreign orders, not everyone does that. I really appreciate it."
-J.K. from the Czech Republic
"Hi, I just wanted to let you guys know the Vase arrived today in perfect condition. Thank you guys so much for excellent customer service, honestly the best I have ever received on an online retailer. You fixed the problem immediately, and were very friendly and understanding! Keep up the great work, I'll surely be shopping with you guys again in the future!"
-G.M. from Florida
We appreciate any feedback (good or bad) so we may continue to improve and strive to be the best Hookah shop in the world. We hope every hookah fan out there has a wonderful holiday season, and happy smoking!
Categories
Recent Post
Month Lists