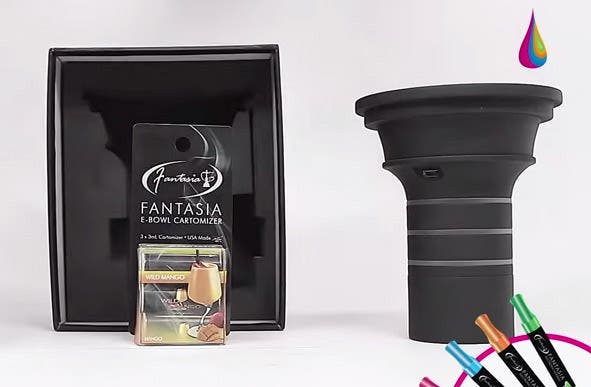 Fantasia E-Bowl
By
Danny
/ September 24, 2014
Fantasia E-Bowl Information
With all of these new electronic hookah bowls arriving on the market, there has certainly been a buzz in the air around here. If you have not tried an electronic bowl, you may be wondering what all the hype is about. After all, why use a real hookah if you are only vaporizing?
Why Buy An Electronic Hookah Bowl?
The answer is simple—it is the same reason you use a hookah for traditional shisha rather than smoking from a bowl directly! When you inhale through a hookah hose, the smoke (or vapor, in this case) is filtered through water and is sent through the hose in a clean, pleasant fashion. The same logic applies to vapor products, and the beauty of having an electronic bowl is that you will not need to alter your setup if you would like to switch back and forth between traditional bowls filled with shisha and your electronic bowl.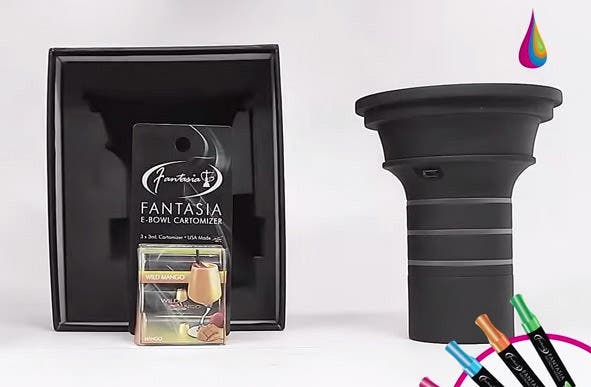 Which Electronic Hookah Bowl Is Right For Me?
So now it comes down to the age-old question: "Which electronic hookah bowl is right for me?" That is a tricky question, as there is no right or wrong answer. Originally we carried the Smoke Free Electronic Hookah as well as the Square E-Head, and while those are both fantastic bowls we are now pleased to announce that we will soon have a third option available: the E-Bowl by Fantasia. The main difference between the three electronic bowls is how e-liquid is used. The Smoke Free Pyramid comes with pre-filled cartomizers, and has a refillable cartomizer available as an add-on. The Square E-Head is 100% refillable, meaning it works with any brand of e-liquid, but does not offer pre-filled cartomizers. The Fantasia E-Bowl will offer pre-filled flavor cartomizers. It is unclear as of now if Fantasia will offer refillable clearomizers in the future, but we hope they will.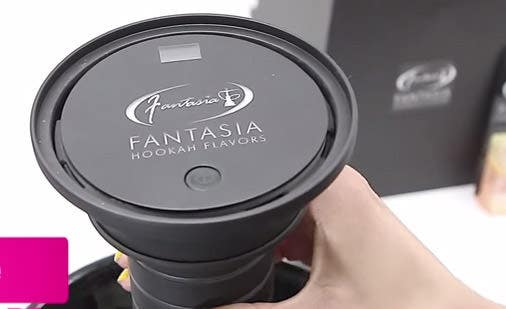 Many of us are familiar with Fantasia's line of e-liquid flavors, shisha tobacco flavors and even electronic hookahs. However; this is the first electronic bowl that Fantasia has released, and it is perfect for the brand new user! Not only is it the most affordable vapor product of its kind, but it is also made by one of the most prestigious brands in the hookah business. This is truly a terrific bowl to get you started, and we can say from experience that once you try the Fantasia E-Bowl you may not even want to upgrade. Solid functionality and a beautiful design—we are thoroughly impressed!
Categories
Recent Post
Month Lists