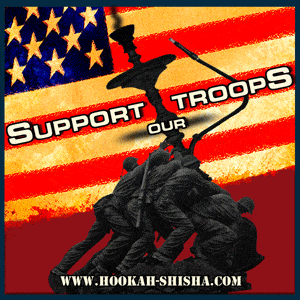 Fourth of July Sticker Design Contest - WINNERS!
This week's Weird Wednesday contest was in preparation for the upcoming July 4th holiday. We wanted to do something to show appreciation for our U.S. service members, many of whom are our fantastic customers. We asked for original designs that would show the men and women in the military that we appreciate their service.
The winner will get a specialty hookah package, and their design turned into a sticker that will be put in orders that get shipped all over the world! We have also selected two runners up who will receive store credit on their Hookah-Shisha.com account. However, we liked these designs so much that we're also going to be printing and distributing them!These specialty stickers will be sent with all orders going to military addresses and to anyone who specifically requests one. See all of the submissions on our Facebook page. Drum roll, please!
Cezar Teuber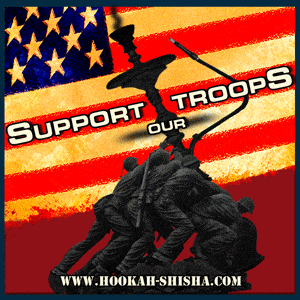 Todd Krystof AND THE WINNER IS...
Christian Marineau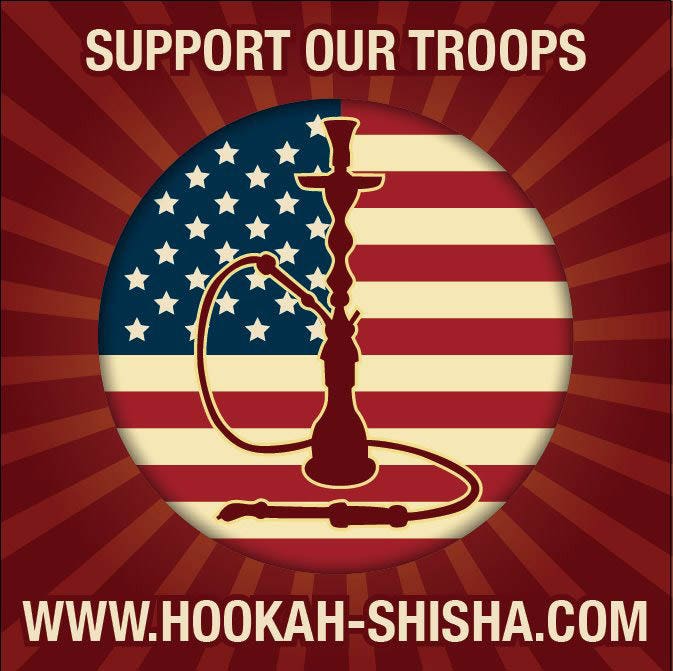 Thanks so much to everyone who participated and to all of those who have served. We're really excited to send these stickers to our hookah-loving friends in the military. We'd like to give a special thanks to Vape King, who submitted two awesome designs to the contest! He is currently serving overseas, and he just found out that he's coming home. We look forward to having you back, Vape! Categories
Recent Post
Month Lists