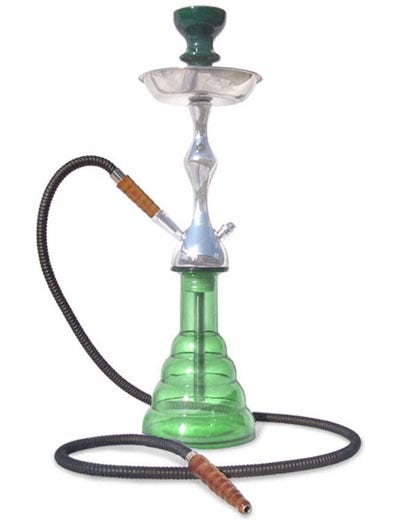 Free Hookah? Now it's easier than ever
By
Grabertrain
/ March 10, 2009
Update 10/25/10
-
We have now unfortunately run out of stock on the Mini Mya Hookah, so this promotion has come to a close. We are currently working with our suppliers for an alternate hookah to give away for free, and will make an announcement once that happens. Again, we thank you for your understanding and apologize for any inconvenience.
Update 8/18/10
-
Due to both the unavailability of the Mini Mya Hookah from the manufacturer and our very limited supply, we had to raise the minimum purchase to $150 to receive this hookah for free. This change will only be temporary while we secure an alternative quality hookah that can be given away at a lower minimum purchase. We thank you all for your understanding and apologize for any inconvenience.
Howdy Hookah friends! Behold the Mini Mya Hookah - 18 inches tall and smokes like a stallion. It makes the perfect compact travel hookah and even comes with a cozy carrying box. Want one?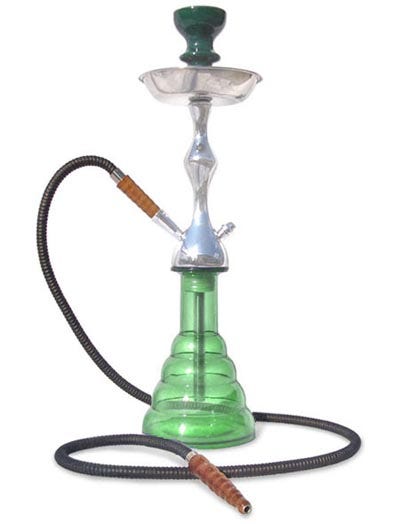 We've been running a promotion for quite a while now where you can receive this Mini Mya Hookah free with a minimum purchase of $200 or more. As a gift to you, our loyal hookah fans, starting today March 10th we've lowered the minimum purchase amount by half. That's right; you can get this mini marvel for free with the purchase of only $100 or more! Please click on the banner below for instructions. Cheers and happy smoking!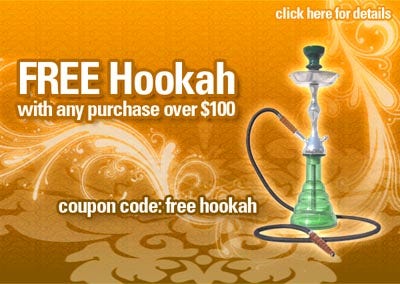 This promotion cannot be combined with other coupon codes, sorry.
Categories
Recent Post
Month Lists