Free Vortex Bowl, Wind Cover, and Mystique Ice Tip With Any Nammor Hookah
By
Katie
/ January 7, 2013
Edit: This sale has come to a close, but check out our 13% Off All Hookahs Sale that's going on until January 21st. Happy Smoking!

It's the beginning of a new year and time to make some resolutions. Here at Hookah-Shisha.com, we want you to be the best that you can be, so we thought we'd give you a little guidance on how to make yourself better in 2013.
1) We love when you send us pictures of your hookah set up! But we get concerned when we can see a pile of fast food wrappers on your bed in the background. It's time to eat some fruit. And clean your room.
2) Be adventurous in 2013! Take your hookah to places that it's never gone before: on top of a mountain, on a picnic, or if you're feeling really daring, to your parents house!
3) Last but not least, it's time to upgrade. Your 6" Pumpkin Hookah is adorable, but if you're going to be awesome in the new year, you should

add an awesome Nammor Hookah to your collection

. Maybe throw in a few accessories. We'll even help you with this one.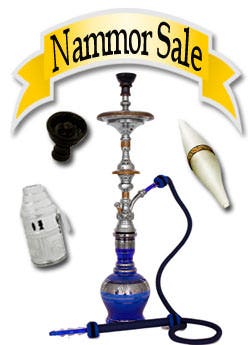 Now through January 14th get a FREE Traditional Egyptian Wind Cover, a Black Vortex Shisha Bowl, as well as a Mystique Hookah Hose Ice Tip with any purchase of a Nammor Hookah.
It's time to be awesome. You deserve it.
Categories
Recent Post
Month Lists