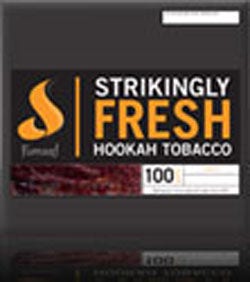 Fumari and Potion shisha are now available at Hookah-Shisha.com!
By
christophanes
/ May 16, 2008
In our tireless quest to bring you the best shisha from around the world, we smoke around-the-clock to maintain the expansive and thorough knowledge of shisha flavors people have come to love us for. Heck, we smoke so much that the local weather station always forecasts "heavy, sweet-smelling smoke rings" in our vicinity. After sampling Fumari Shisha and Potion shishas, we've decided they're good enough to earn the Hookah-Shisha.com seal of approval and a spot in our lineup.
| | |
| --- | --- |
| | Fumari smokes up quickly. In a few drags, your hookah will be filled with the delicious smoke of Fumari, whose reliable, up-front flavor and snarky packaging should have a standing invitation to any smoking session. |
| | The makers of Potion are so excited about their shisha that they've included coal and foil in every tin, so you can smoke it up immediately! Potion's sweet, playful flavors will coax a smile from your lips as you exhale the soft, puffy smoke. |
Introduce your hookah to its new playmate shishas today, and be sure to check out the rest of our long - and growing - list of brands and flavors!
Categories
Recent Post
Month Lists