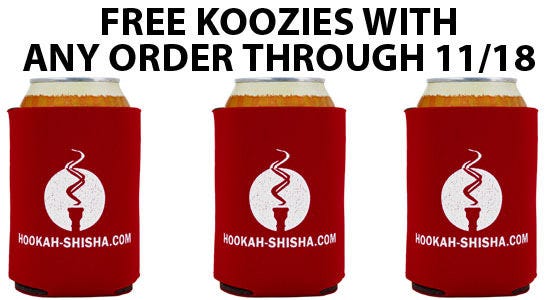 Get A Free Hookah-Shisha Koozie
By
danny
/ November 11, 2013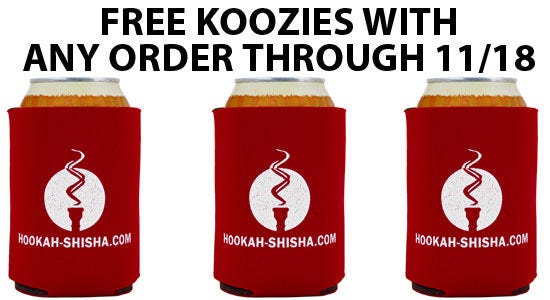 One of my favorite things to do while smoking hookah is to enjoy a refreshing cold beverage. The only problem? Sometimes my hand gets too cold from holding that ice cold beverage. The solution? A koozie, of course! What's that you say? You don't have a koozie? Specifically you don't have a super awesome Hookah-Shisha.com koozie? Well you are in luck my friend because this week we are tossing a free Hookah-Shisha.com koozie in with each and every order placed on our site. Consider it a little bit of Christmas in November with Hookah-Shisha playing the role of Santa.
Coupon Code: FREEKOOZIE
That's it! Just a free koozie to enjoy when you place an order between now and 11/18/13. Happy Smoking!
Categories
Recent Post
Month Lists