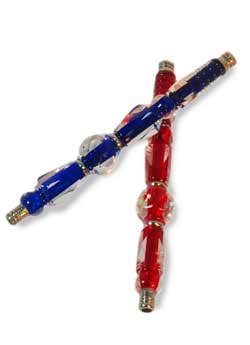 Happy 2009! New Year, New Products!
By
Grabertrain
/ January 5, 2009
Howdy hookah friends! We hope everybody had a great 2008. We're very excited that 2009 is here, which means a brand new year, brand new products, and a brand Nou Nou! Here's a few cool hookah accessories and hookah pipes we've added to our ever-growing line of everything hookah:
| | |
| --- | --- |
| 1. Want to gussy up your Nammor Hookah Hose? We've got replacement fancy Nammor mouthpieces that are more sturdy (reinforced with stainless steel), longer (9 inches long) and, well, are just pretty darn cool looking. | |
2. Have you ever wanted to smoke your hookah horizontally?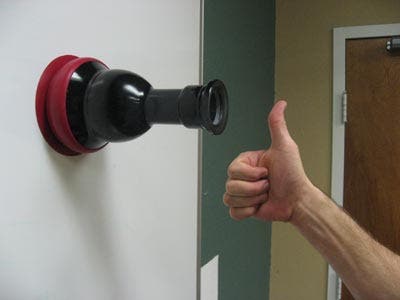 Now why would you want to do that? That's just plain silly. We're actually just demonstrating here the sticking power of the "suction cup" Hookah Base Protector. If you own one of our large or small Mod hookahs, or any hookah with a similar shaped "bell style" base, we've got the ultimate in "anti-tipoverness." Now you can take your hookah on a boat or, if you're so inclined, smoke outside during a typhoon.
| | |
| --- | --- |
| 3. Has the tray for your hookah been lost, damaged, or stolen? (It happens, trust us, we've heard stories). We now offer replacement hookah trays for most of the hookahs that we carry. Be it a small mod hookah, a large Mya hookah, or everything in between, we've got you covered. Need a tray for a hookah that you didn't get from us? How dare you! Just kidding, we've included the inside and outside diameter measurements for all trays so you can pick one up that fits. | |
| | |
| --- | --- |
| | 4. Finally, for the upscale hookah connoisseur we now offer the epitome of hookah elegance with our new Crystal Mya hookahs. With authentic crystal bases manufactured in the heart of Bohemia and exquisitely elegant shafts, these hookahs are by far the nicest and most elaborately decorated hookahs found anywhere. |
That's only for starters, folks. We've got plenty of new hookah pipes, new hookah accessories, and new shisha flavors in store for 2009, so check back frequently. Or better yet, why not subscibe to our RSS feed so you can be instantly updated whenever we post new hookah information? As always, happy smoking!
Categories
Recent Post
Month Lists