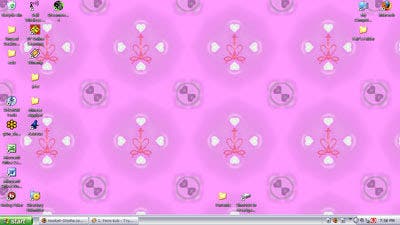 Happy Hookah Love Day Valentines Day!
By
Hqaman
/ February 14, 2008
A few weeks ago we asked our customers to write us a Valentine's day note in exchange for a free box of Romman Start Flavored Shisha Tobacco. Here are some of our warehouse's favorite notes (in no particular order):
Oh, Hookah slash shisha dot com: Your product's quite simply the bomb. To smoke it all day, is what happens I pray; 'Cause it kicks much more ass than Van Damme!
Hookah-Shisha Central, you are the most consistent love I've ever had in my life. You are my one and only smokin hot lover!
Roses are red, Your shisha smokes good. Master yoda says, send me some free s**t you should. Happy valentines day! ~ Jake
How do I love thee, oh Hookah-shisha, Let me count the ways, I love the way you let me smoke The finest shisha around. I love the way you make me buzz As I carry my hookah all around my town. I love the way to craft a bowl, With the packing, foil, and poking sounds. Right now, I feel like giving you my heart, So long as you give me my Sweet Start! Happy Valentine's!
I am content in knowing that as with my last breath gone, many years from now, we will see each other in another life. We will find each other again, and maybe the stars will have changed. But we will not only love each other in that time, but for all the times we've had before and all the times to come. With every breath of my being, I know I don't deserve you. Yet you choose to do something, without caring, without wanting, without asking. And, in your arms, I alone, am changed. For that moment, all the world stops and inside myself, I am poetry.
Dear Mr. Packager, You create so many memories for me and my friends The good times you help provide, The fun never ends. The hookahs to smoke from, where we become lost in the mist they create. The smiling faces we cannot fake. The smoke so cool, the smoke so thick, flavor so full, fulfilling fantasies of flavor yet knowning they are reality. You help make my dreams come true, so to you I smoke.
Dear Hookah-Shisha.com, I Cho-Cho-Choose you to be my Valentine! xoxoxoxoxoxoxoxoxoxox
Dear Hookah-Shisha.com, There once was a man from Nantucket, Whose hose was so long he couldn't suck it, So he found him a girl, Who was wise in the world, "Hookah-Shisha" she said and he loved it! ~ Shan
Dear hookah-shisha.com, Envy is certainly hard to quell, Watching another with you, well, Fidelity is lost with time, Won't you be my valentine? ~ P
Dear Hookah-Shisha.com, You're in my thoughts and in my heart, Wherever I may go; On Valentine's Day I'd like to say, I care more than you know. ~ Tony
You're there standing by when things seem to go wrong; You never let me down, packed so tight in my b**g, Apple, strawberry, lemon, and grape With so many choices, its no wonder I'm late, To dinner with Dad or breakfast with Her, Your smoke wraps around me like a fine fur Oh where will a be on this Valentine's day? Taking my shisha for a roll in the hay!
Dear Hookah-Shisha.com Family, My heart glows for you like a warm, tender coal basking me in a gentle warm buzz far greater than any mere bowl of shisha could ever hope to give. i <3 you
Hookah-Shisha Poem: some shisha is red I've never seen blue for all my hookah products I turn to you From the first order I placed It's never been wrong I love your online store hookah-shisha.com
Dear Hookah-Shisha.com, Cherry, banana, orange-cream delight, Are just a couple of things I think of when I go to your site, I wait upon my shipments, night after night, For that shisha that comes without fright.
Dear Packager, A Hookah is a wondrous toy For Paupers and for Kings It gives one nearly endless joy To blow smoke into rings But among all the benefits My lovely hookah lends The best by far is simply this: It brings together friends Happy Valentine's Day! Thanks for working hard to send out hookah love across the world.
With water below, and shisha above, my hookah is filled with smoke and with love. Happy Valentine's Day Hookah-Shisha!
DEAR HOOKAH SHISHA I wish you were my Valentine Though I may not be yours, And I may, in my ignorance, Be speaking to closed doors. I have no inkling of your heart, No hint what you might say; But when I think of you the sun Will just not go away. There is in you a loveliness That makes my darkness shine, And so I'll wait, if wait I must, To be your Valentine.
-roses are red, violets are blue -hookah's my love and so are you! -hookah-shisha.com will you be my date? -send me free shisha and my v-day will be great! -one problem still stands as the 14th nears -my 2 best friends and i smoke shisha, not beer -as three of your loves will be sitting at home -i beg for some shisha so we aren't so alone -having gotten your email, i hope you read this in time -to send me two free Romann thats not on my dime! -clearly you are the website to beat -and thank you for making my v-day so sweet!!
Dear Hookah-Shisha.com, You are the smoke beneath my wings! xoxoxoxoxoxoxoxoxoxox
Dear Hookah-Shisha.com, If i could rearrange the alphabet, I'd put U and I together! Love, Michael Abundo
Roses are red, Shisha can be too. The Love that I have for this store, is greater than that for two. Inhaling this great treasure, in which I place in my little bowl, makes the young feel invincible, and the old will never know. I thank you my friend, on the behalf of all that is great. Thank you for this Shisha, on this very Romantic Day! Happy Valentine's Day!!!
My love is like a cabbage divided into two, The leaves I give to others, The heart I give to you!
Surprise your friends and loved ones with a new backdrop to their PC.
I posted a screen shot of my current desktop background image first to show how sweet the surprise can look. Below the example you will see that image for that background, as well as 4 smaller images that can be made into a background as well. Just right click one of these bottom 5 images, and "save image as". Then when you go to view the image in the saved folder notice there will be an option on the left hand side to make that pretty picture your background. I know it's kinda goofy but I hope yall enjoy the change of pace as much as me!
c/o - Jonathan the night guy Heart the Best Loved Online Hookah Store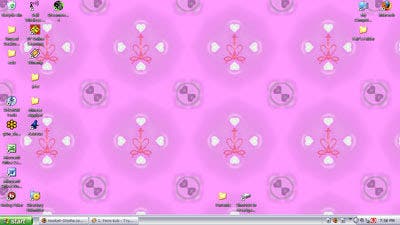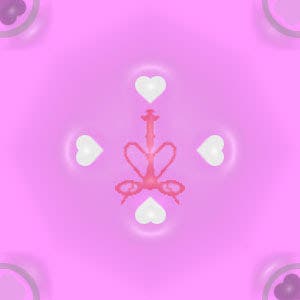 Save the picture above if you want your desktop to look as the example.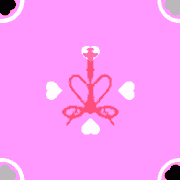 Categories
Recent Post
Month Lists