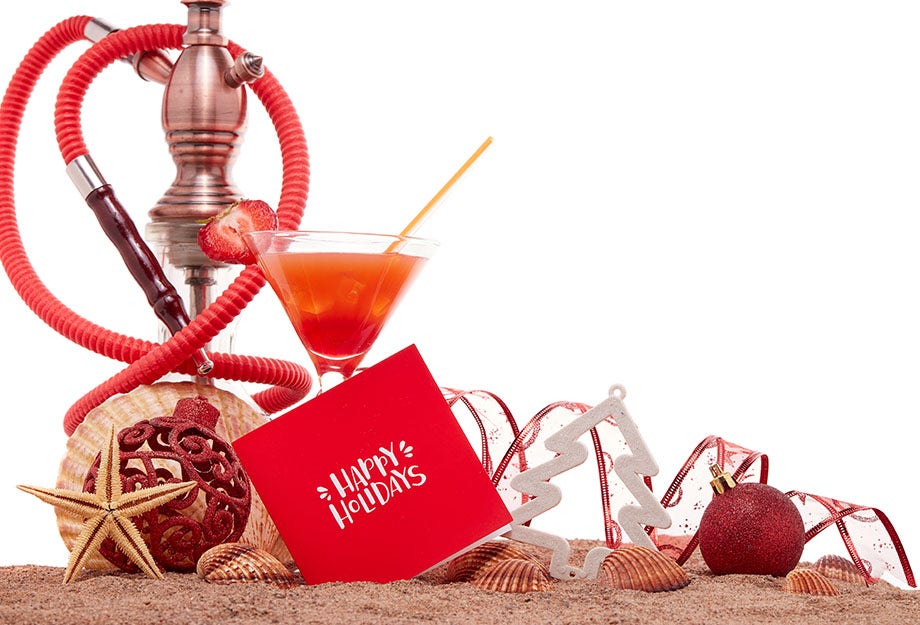 The Best Hookah Gifts in 2022
By
Grabertrain
/ December 12, 2013
'Tis the season, as you know. Why not give the gift of hookah love? We've compiled a list of some great hookah gifts that won't break the bank but will make your favorite hookah enthusiast's new year a little happier. We've included compact hookah pipes, hookah bowls, hookah hoses, hookah wind screens, shisha tobacco, and e-cig kits. We hope this list makes your Santa job a little easier this holiday season!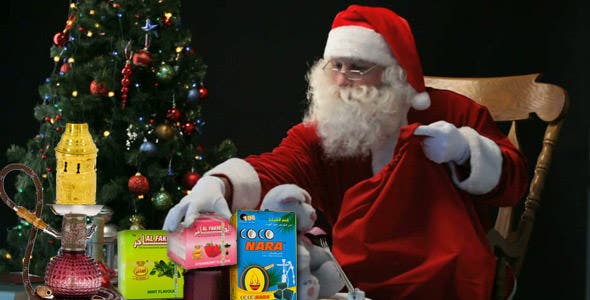 Hookah Pipes Make Great Gifts
Now on sale for 30% off!

The Mya Mikro hookah pipe is innovative, compact, and just generally hip. Measuring in at just nine inches tall, the Mikro is easily portable. It has a built-in rotating bowl which eliminates the need for tongs, offering up convenient and effortless charcoal management.

Only $30.09!
Now on sale for 25% off!

For a little more money you can get into the Nammor Euphrates hookah pipe. Standing at a stately 28" tall, you also get nice touches like a hand-painted vase and a wide-bore hose adapter.

$74.99
The Mya Bambino hookah pipe offers up beautiful styling and tons of color options (six vase colors and the choice of a gold or silver stem). Standing just 12 inches tall, it's eaily portable and includes its own carrying case for safe transport.

$68.99
The Mya QT 2-Hose hookah is perfect for sharing some hookah love with a friend. Its compact 14 inch height makes it easy to transport but doesn't sacrifice any performance. Packaged with two matching 6-foot long hookah hoses, you and a buddy will have lots of fun kicking it and making big clouds together.

$62.99
Best Hookah Tobacco Gift Ideas: Shisha Tobacco Super Packs and E-Hookah Starter Kits
Everyone loves Fantasia Shisha Tobacco. With so many great flavors, such as 4Play, Ace of Spades and Da Bomb Blueberry, choosing only one flavor can sometimes be hard. That's why we've bundled together three 200g jars AND a box of 108 pieces of Coco Nara Natural Hookah Coals, so that you are guaranteed not only a great deal but the chance to get most of your favorite flavors at one time.

$64.65
If you haven't noticed more and more people smoking e-hookahs and e-cigs; well, you don't get out much. The Fantasia Rechargeable E-Hookah Starter Kit is the perfect gift for the hookah pipe smoker who is on the go. The Fantasia electronic hookah pen allows you to fill this pocket sized "pen" up with your favorite hookah flavors, cleverly converted into liquid form. The end result is delicious vapor clouds that you can take with you any where, without having to lug along that big ol' hookah pipe.

$39.99
Everyone Can Always Use Another Hookah Hose
Everyone can always use another hookah hose. Nammor hookah hoses are 100% washable and very durable. Specially designed for superior air flow and attractively designed, with six color options.

$18.99
Chrome Nammor Hookah Hose

$21.99
Wrapped Nammor Hookah Hose

$24.99
Fretted Nammor Hookah Hose

$24.99
The Mya "Freeze" Hookah Hose features a handle that holds a non-toxic water capsule. Put this in the freezer and you've got icy cold hookah draws.

$17.99
Fail-Safe Hookah Gifts: Hookah Accessories
Now on sale for 20% off!

Can't afford to buy a new hookah? With the Complete Hookah Upgrade Kit anyone can tune up their hookah to get it smoking like new. This kit includes:

$59.99
A Nammor hookah hose will improve anyone's hookah rig. Combine it with a Mystique Hookah Ice Hose Tip and you're talking some serious hi-tech hookah smoking. The Mystique Ice Hose Tip Package combines both these products together at a very un-Grinchly price.

$39.99
Now on sale for 25% off!

Anyone who wants to smoke like a pro will need a good wind cover. Our X-Large Gold Traditional Hookah Wind Cover is as good as it gets, and looks great too!

Only $12.74!
This is the perfect gift for the hookah smoker who has everything. Removing the need for foil and moving your coals around with tongs, the Kaloud Lotus Hookah Bowl Heat Management System allows for effortless heat management, resulting in longer hookah sessions and perfect clouds.

$44.99
This inexpensive yet hi-tech device is a critical element in fine-tuning your hookah session so that it produces the absolutely finest clouds possible. The Heba Diffuser breaks your hookah smoke into tiny bubbles, allowing for maximum filtration and purification as it passes through the water.

$4.99
Now on sale for 15% off!

If you have a hookah pipe, you're going to need a way to heat up your coals. The Single Coil Electric Hookah Charcoal Heater is the right tool for the job. Perfectly designed for the task at hand, with variable heat control.

$24.69
Heat goes up, right? The Hookah Flip Inverted Hookah Bowl allows you to place your coals "under" your shisha so that the heat goes up, making heat management much easier and ensuring that your shisha tobacco won't get charred. The end result: perfectly delicious clouds.

$39.99
The Vortex Hookah Bowl is the industry standard. Most seasoned hookah smokers will agree that a raised-center hookah bowl is the way to. Even if your favorite hookah smoker already has a Vortex bowl, he probably doesn't have all the colors yet.

$11.99
The Phunnel Hookah Bowl is another very popular raised-center hookah bowl. If you want to save even more, the light brown version is on sale for $5.49.

$10.99
A perfect stocking stuffer, the Shisha Oyster Fork is the right tool for the job, guaranteeing perfectly loaded hookah bowls every time. And if you need to get at some shellfish...

$2.99
Categories
Recent Post
Month Lists