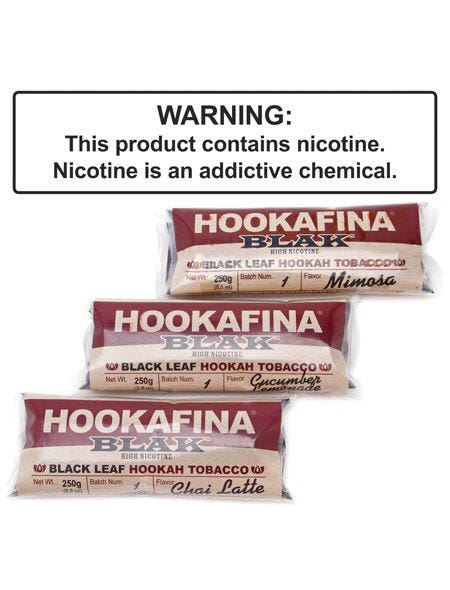 Hookafina Blak Shisha Review - New Flavors Available!
By
Katie
/ October 30, 2014
Hookafina Blak is best described as Hookafina's reaction to Tangiers. Created in a way that is classified as 'black tobacco', this line of shisha is made of simple ingredients, tobacco and molasses only, that are highly compressed and boast increased nicotine levels. The flavors are bold, the buzz is big, and clouds are monstrous!
How To Smoke Hookafina Blak
Although there is no acclimation needed, Hookafina Blak is best when smoked out of a deeper phunnel bowl (like the Harmony Bowl) to accommodate its larger, thinner strands of tobacco. It should also be tightly packed, like how you would pack a bowl of Tangiers Shisha. We have recently added nine new flavors to the Blak line up, totaling over twenty in all. Hookafina Blak is now available in the following new flavors:

Absolute Mint
Cuban Splash
Blackberry Peach
Electric Blues
Lime Haze
Pink Grapefruit Mint
Red Dragon
Smores
Spicy Peach
For a more detailed look at how to prepare and smoke this shisha tobacco, check out our employee review video below.
Categories
Recent Post
Month Lists