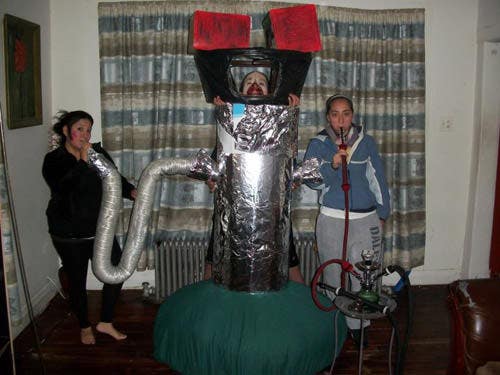 Hookah Halloween! The Best Hookah Smoking Halloween Pictures from our Facebook Fans!
By
Chuck
/ November 4, 2011
Howdy Hookah Friends! After announcing the HOOKAH HALOWEEN costume contest on Facebook two weeks ago, we were blown away by the amount of creativity and awesomeness that our fans put into their Hookah Halloween costumes! After tallying all the votes from our hookah-shisha.com team, here we present the winners in the three categories (Most Creative, Scariest, and Funniest) as well as some honorable mentions for some personal favorites of our staff. Thanks again to everyone who participated! Enjoy, and Happy Smoking!
You can view all of the entries and larger sized pictures here on our Facebook page!
Most Original/Creative Costume:
Oscar "zipper face" R. and his Mya QT costume. Holy cow!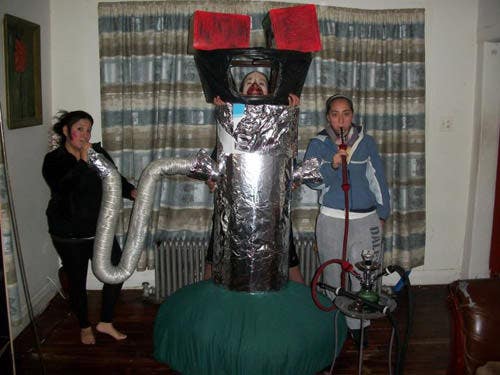 By the way, that bowl takes 84 Kilos of shisha to fill.
Scariest Costume:
Marco "I bet you thought you were sleeping tonight" R. Seriously, what is the deal with creepy clowns?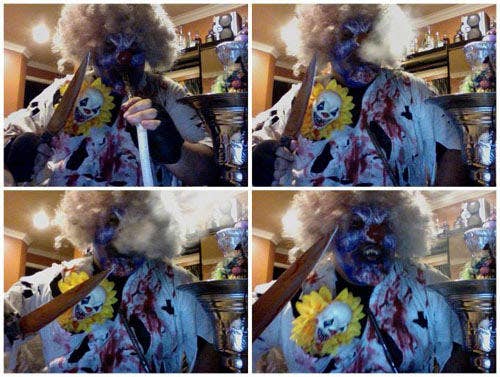 Look on the bright side, now this guy only needs single hose hookahs after he murdered all his friends!
Funniest Costume:
Kate "his blood smells like cologne" M.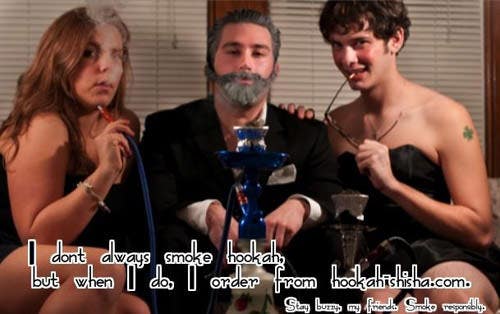 Somehow, I think the meme would be better with guys in drag.
Honorable Mentions:
Jeff "happy little trees" J.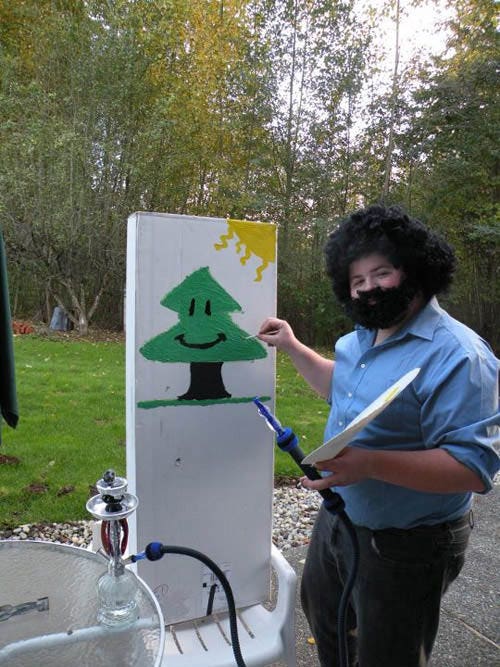 I'm gonna invite some friends over to watch my Bob Ross DVDs.
Maham "crazy eyes" K.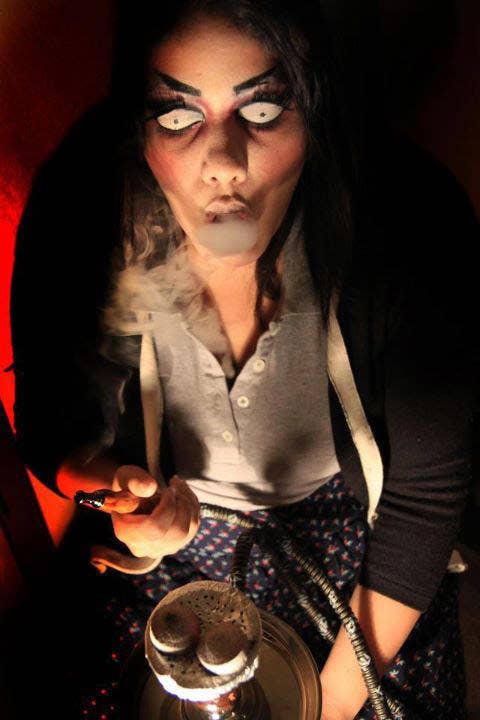 I really hope your eyebrows don't do that shape naturally!
Naveed "iHookah" J.
Can I get this app in the Android Market, too?
Marshall "You will live in happiness too" W.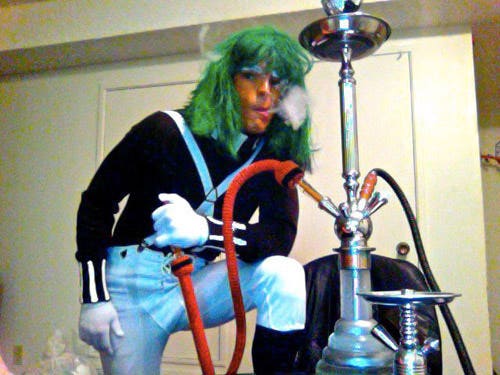 Oompa Loompa Hookah-dee-doo, I've got another bowl loaded for you!
CJ "Ascent of Hookah Man" B.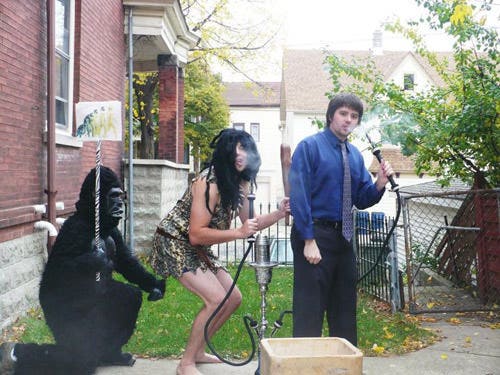 TIL: Maslow's Hierarchy lists hookahs as a basic need.
Anthony "The King" C.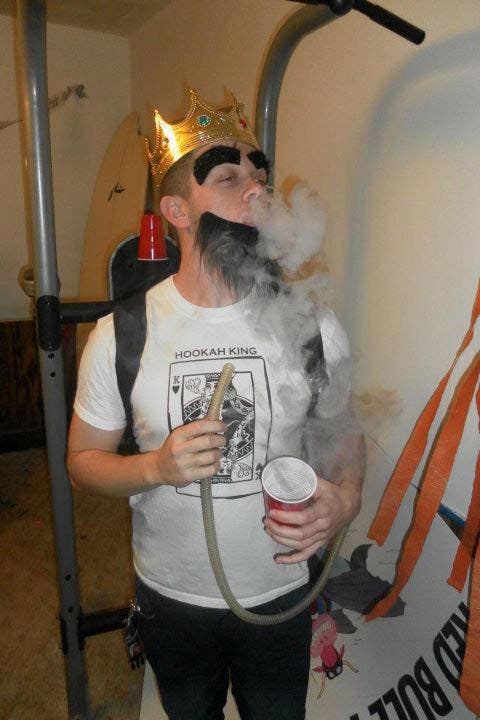 Hey, I have that shirt... GET OUT OF MY CLOSET!!
Amanda G.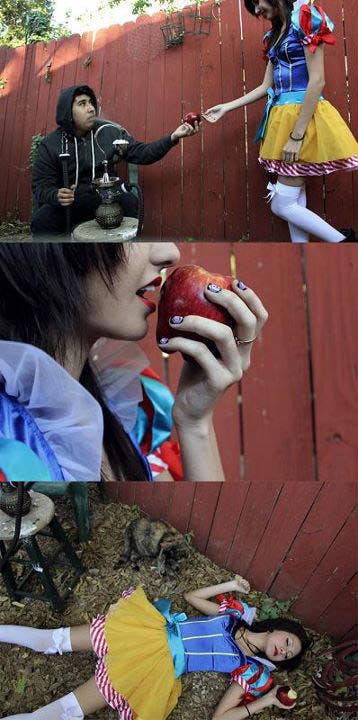 Never go up against a hookah smoker when DEATH is on the line!
"Ghillie" Matt S.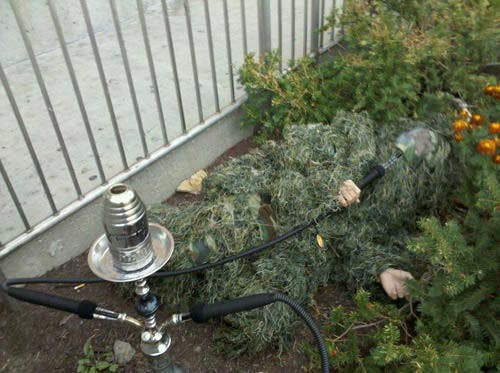 Why did this guy send us a picture of a hookah in a shrub? I don't get it. OH! WAIT!
James R.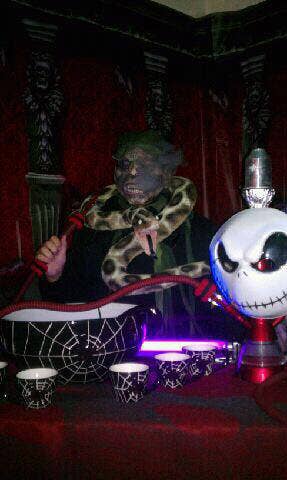 Nagini's new gig now that the movies are done.
Lee W.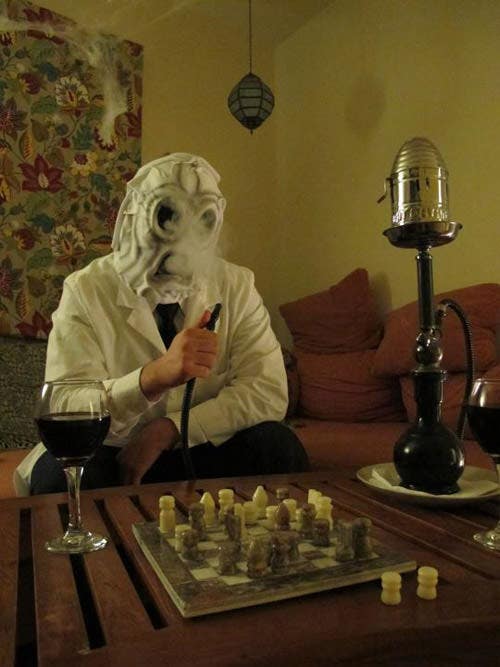 Ebony and Ivory, living in perfect harmony!
Geoff "don't forget to bring a towel" S.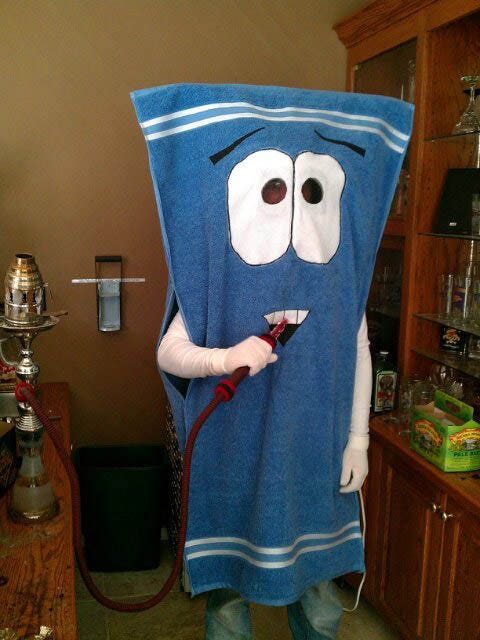 I hope that's tobacco in that hookah bowl, Towlie!
Hieu T.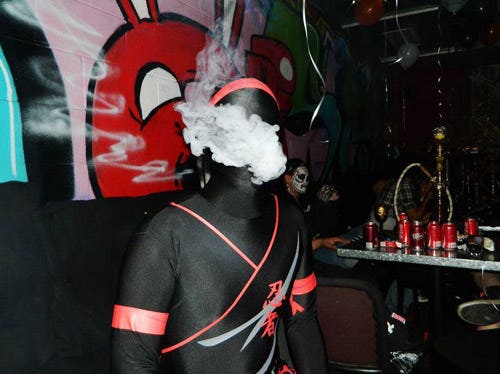 Ninja vanish!
Al Rahim "The human hookah" J.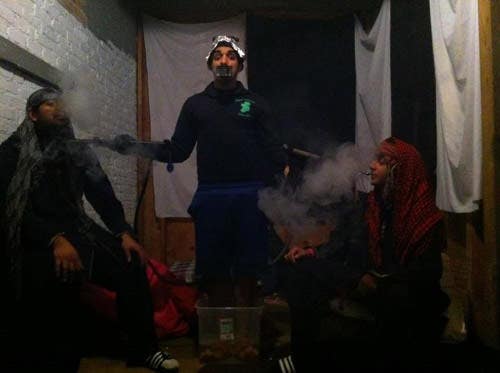 The fact that he's standing in a bucket of water is a nice touch!
"Epic" Fernando S.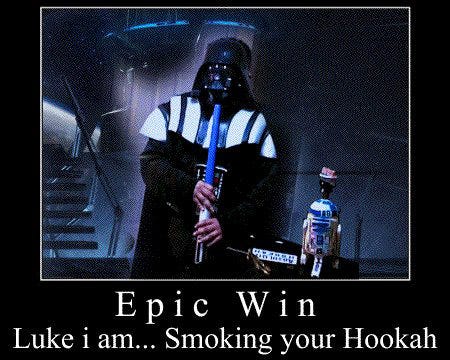 No... No... It's not true! That's impossible! (This one is animated too!)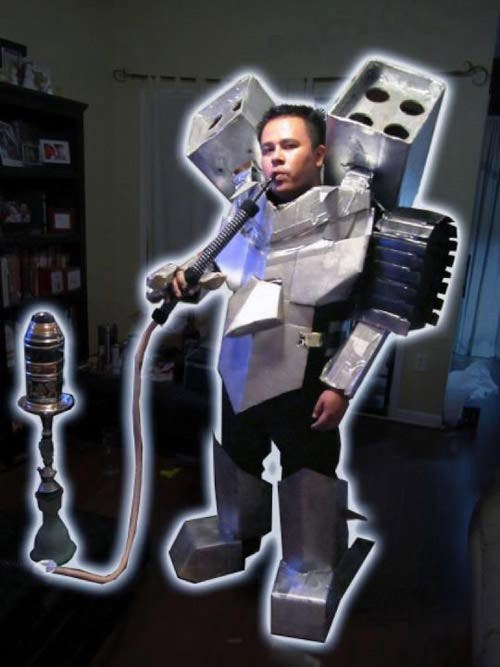 All the new Nammor models will have tracks on them. Not really.
Categories
Recent Post
Month Lists