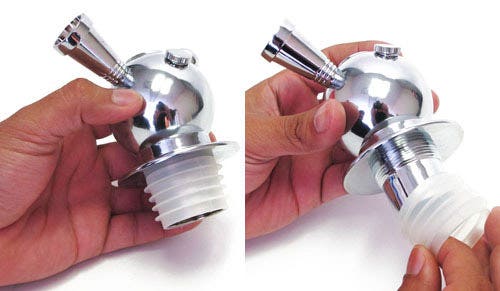 Hookah How To: Stabilizing your Large Mya Saray Hookah
By
chuck
/ August 11, 2011
If you notice that the stem of your Large Mya Saray Hookah (namely the Mya Colossus Hookah) is a little unstable, or if it leans slightly to one side, here's a simple fix that will make it more stable: The first step in improving the stability of the Mya shaft is to remove the clear rubber base grommet from the hub to expose the bare base of the hub.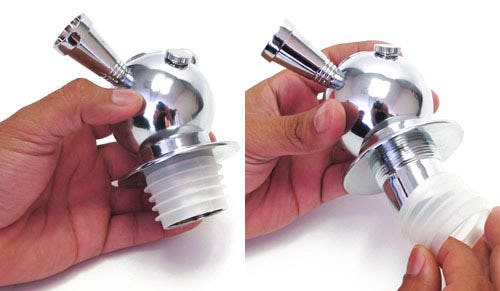 At this point you will notice that there are some threads under the "lip" on the hub. Next we want to thicken the non-threaded portion of the hub to meet the thickness of the threaded portion. This will increase the surface area of grommet that comes into contact with the base to improve shaft stability.
You can use electrical tape wrapped around the non-threaded part of the hub to thicken things up, or if you prefer, two Mya
Rubber Band Grommets
stacked on top of each other are the perfect thickness. If you choose to use tape, it might help to use a straight edge like a ruler to check that the thickness of the threaded and non-threaded portions of the shaft are the same after adding tape.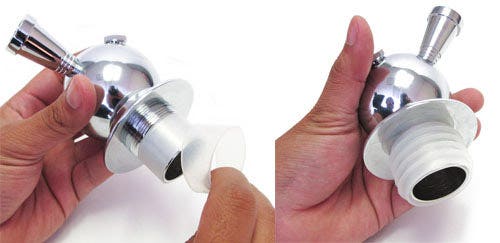 Once the tape or rubber band grommets are in place, you can slip the original base grommet back in place on the shaft. When inserting the shaft in the base you will notice that the shaft is now much more stable. Good job!
Categories
Recent Post
Month Lists