Hookah-Shisha.com Sticker Contest Winner!
By
Grabertrain
/ October 12, 2010
Howdy Hookah Friends! The votes for our Sticker Design Contest have been tallied and we're happy to announce this entry submitted by Cristian from Arlington, TX as the winner! I'd say that this design accurately captures the creative humor we like to convey here at Hookah-Shisha.com: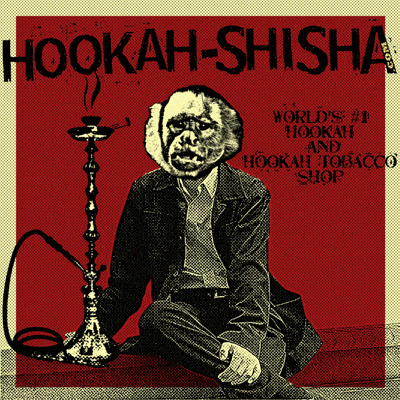 Who doesn't love monkeys? Especially monkeys wearing suits?
With 18% of the votes (473 votes total), Cristian is the winner of the
Nammor Cleopatra Hookah
, as well as having the honor of being the designer for the stickers that will be sent with all of our orders. The design has been sent to the printers, and we'll hopefully get them back and start sending them out within the next couple of weeks. Thanks Cristian! You can view all of the other finalists
here
. Thanks again to everyone that participated in what was the most fun contest ever, and happy smoking to all!
Categories
Recent Post
Month Lists