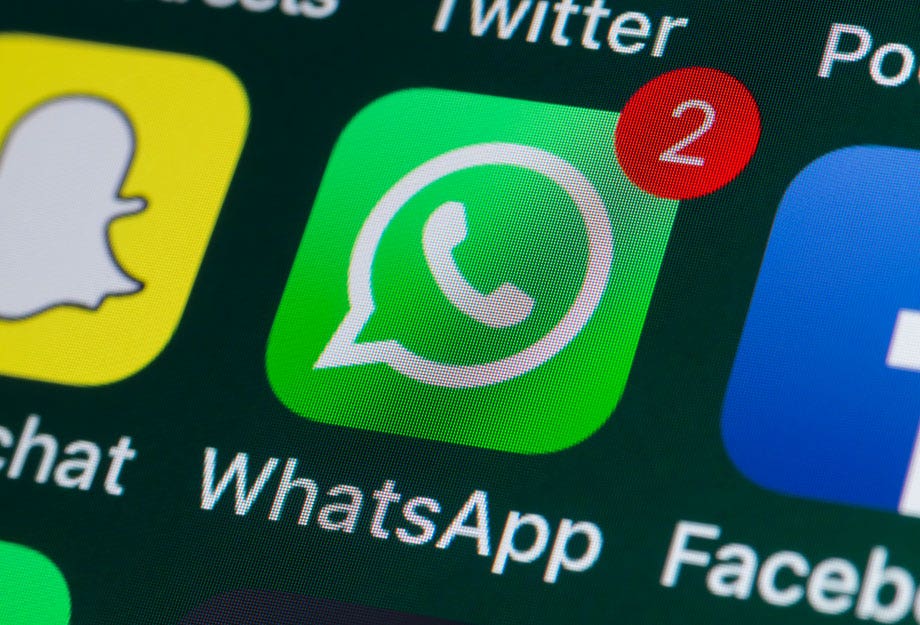 Hookah-Shisha Now Has WhatsApp!
By
Two Puff Tony
/ August 2, 2021
In an effort to make our customer support team more accessible, we've integrated WhatsApp into our LiveChat service! Reaching one of our customer service representatives is now as easy as sending a text message and can be done without having to be logged onto our site!
Here's how it works:
Step 1: Download the WhatsApp Messenger App from Google Play or the Apple Store.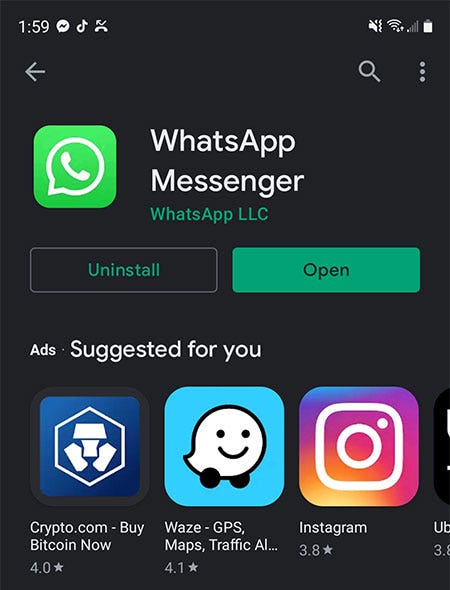 Step 2: Open the app and enter your phone number.
Step 3: Add your display name to your new account (this is the name we'll see when you chat with us).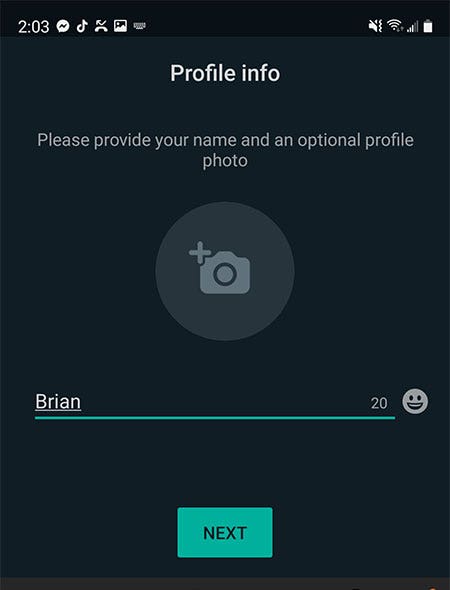 Step 4: Click the "Message" button at the lower right hand area of your screen followed by "New Contact".
Here you can add the Hookah-Shisha.com WhatsApp number to your contact list. Enter our phone number: 512-574-1578 and click "Save."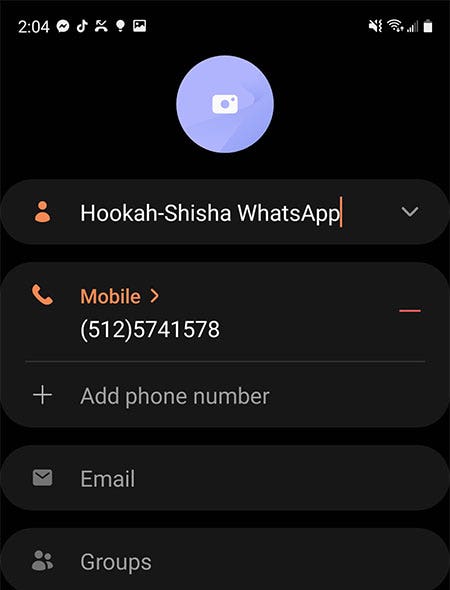 Step 5: Select Hookah-Shisha from your contact list and start chatting with us!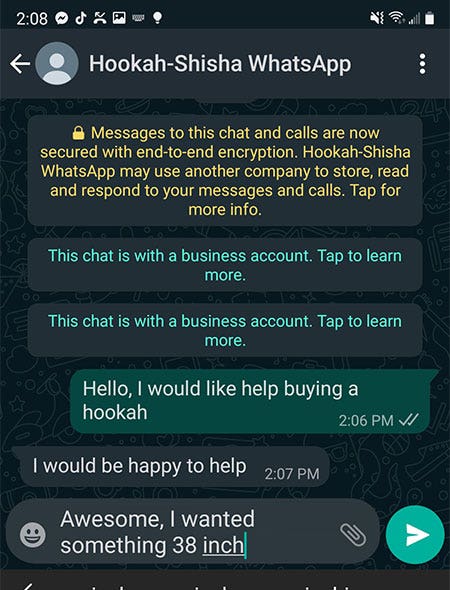 Hookah Pipes And Shisha Through WhatsApp. It's really that easy!
Currently this is a text-only service meaning we won't be able to field voice or video calls through the app, however it does allow us to respond to messages as quickly as possible, just like a text conversation. A customer service agent will be readily available to assist you during our normal business hours, however if you happen to message us when our offices are closed, we will respond to your message as soon as we can, typically by the following business day. You can view our hours of operation through our contact page here.
Don't have WhatsApp? Or prefer to contact us a different way? You still can! Our customer service team is available 7 days a week through phone, email, and LiveChat.
Email: info@hookah-shisha.com
Phone: 1-866-466-5247
And as always, happy smoking!
Categories
Recent Post
Month Lists