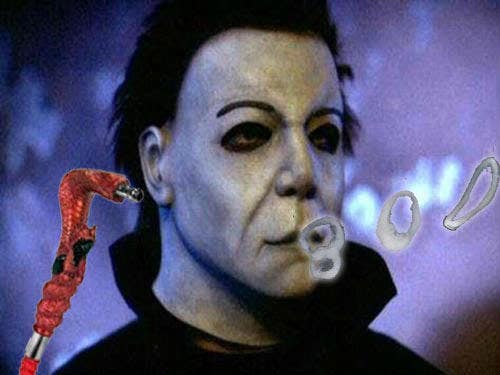 Hookah Spookah! Part 7: Hookah and Shisha Recommendations From Michael Myers
By
Katie
/ October 24, 2014
When I'm not trying to murder my sister on Halloween night, I'm actually a pretty chill guy. Every set of siblings has that sibling rivalry, but mine has just been blown out of proportion because of all those documentary movies that were made about me. Most of the time I just like to keep to myself, and I spend a lot of time smoking the bloodiest, juiciest shisha tobacco I can find.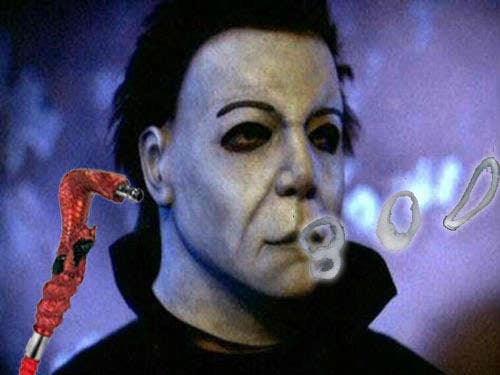 Al Fakher Shisha– I have always been a big Al Fakher fan. The blood red color of the tobacco conjures up nostalgia from my childhood, and the delicious flavors could almost make a mass-murderer smile. What's more, Al Fakher has released a Special Edition that may be even better than the original line.
Social Smoke Tiger's Blood – I have been shot multiple times, fallen off the 2nd story of my childhood home, I've been set on fire, stabbed, beaten and hit by vehicles. Despite all of this, no one is able to confirm whether or not I'm still alive. In the Halloween industry, we call that level of resolve "Tiger's Blood."
Nirvana Super Shisha – A super villain is nothing without his super shisha. Nirvana is strong, but I am stronger. My favorite flavors from Nirvana are the Cold Sweat, Punishment and the aptly named Redrum. Redrum is obviously my go-to choice, as the strawberry and cherry blend are complemented by that nice, murderous twang that anyone can enjoy.
Mya Dionysus Hookah – While I'm smoking on my favorite blood-colored tobacco flavors, I do so out of my Mya Dionysus hookah with a blood red base. Sadly, it looks like I've broken too many of the blood red bases to use them as impromptu weaponry, so that color is no longer available. I do see that there are other colors available like green and blue. Then there's black, the absence of light, which is my favorite.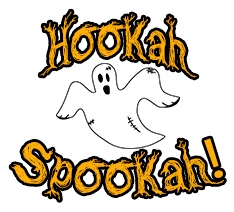 Click here to see all of our Halloween character recommendations here!
Categories
Recent Post
Month Lists