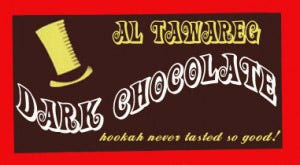 Hookah Tobacco Review: Al Tawareg Hookah Tobacco - Dark Chocolate
By
Jono
/ January 6, 2011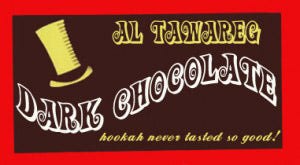 Since you were a small child, chocolate has been a huge part of your life - at least the moments that count! Chocolate Milk. Chocolate Ice Cream. Chocolate Cake. Movie theater snacks. Hot Chocolate. Candy Bars. Breakfast cereals. Halloween. Christmas. Valentine's Day. Easter. Et cetera! Every person seems to have a sweet tooth for chocolate. Always have - always will! Hookah enthusiasts are one in the same. They want to indulge their inner child's cravings for that sweet, dark, rich chocolate too!
Al Tawareg hookah tobacco
presents their Dark Chocolate shisha flavor that is sure to bring out the kid in everyone! Although I have smoked a few chocolate hookah flavors that were worth passing up, Al Tawareg Dark Chocolate does
NOT
fall into this category. It has an authentic, dark, intense chocolate flavor that Mr. Wonka himself would endorse. And I guarantee you Al Tawareg won't need Golden Tickets to help sell this stuff. I venture to say it's better than Romman Chocolate even though I realize that's comparing apples to oranges. My point is that I think I'd rather use Al Tawareg Dark Chocolate hookah tobacco to mix with my favorite "chocolate" flavored hookah blends from now on. It's
THAT
good! Chocolate is often our fountain of youth - so I say drink it up! Or in the case of Al Tawareg Dark Chocolate hookah tobacco, SMOKE IT UP! Either by itself or mixed with some
Romman Mint hookah tobacco
, this is a flavor you will love to love!
Categories
Recent Post
Month Lists