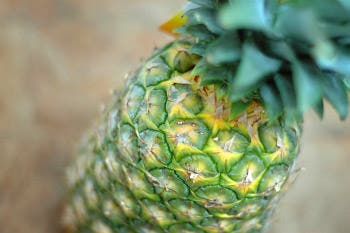 Hookah Tobacco Review: Al Tawareg Hookah Tobacco - Tropical Pineapple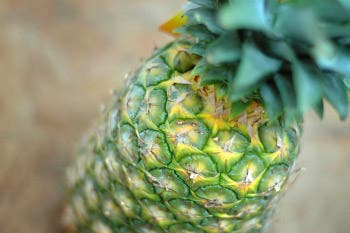 Traditionally, pineapple hookah tobacco is quite mild in flavor but adds a nice touch to many different hookah blends. It's really not one of those flavors that I like to smoke by itself. However,
Al Tawareg
Tropical Pineapple tastes like someone took normal pineapple hookah tobacco and injected it with some X-Men style antidote, because WOW, it's insanely tasty! The pineapple flavor is everything but mild. It jumps out! It may be one of the best pineapple hookah flavors that I've tried. Besides the obvious pineapple flavor, you'll also notice an underlying earthy, soft, Hawaiian fruit taste similar to mango or papaya (but without that papaya bitterness). I can't wait to see what this tastes like with
Romman
Strawberry or maybe even mix it in conservatively with Romman Banana hookah tobacco. I think you'll agree when I say Al Tawareg Tropical Pineapple hookah tobacco is a breath of fresh air in the world of pineapple shisha. If you love this as much as I do, may I suggest
Fumari
Island Papaya,
Fantasia
Cactus Breeze and/or
Starbuzz
Pina Colada. As always, comments are welcome! Hit us up on
Facebook
and let us know what you think about Al Tawareg Tropical Pineapple! We'd love to hear from our readers and smoke enthusiasts. You make the hookah world go round! Happy Smoking friends!
Categories
Recent Post
Month Lists