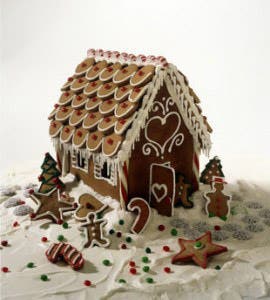 Hookah Tobacco Review: Fantasia Hookah Tobacco - Gingerbread
By
Jono
/ December 16, 2010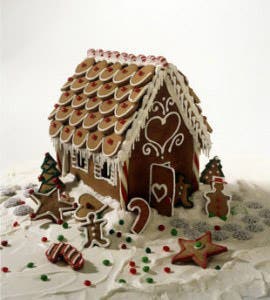 It's hard to think about gingerbread without seeing that house made out of gingerbread from the epic tale,
Hansel and Gretel
. To be honest, I'm not exactly sure what gingerbread tastes like. I vaguely remember how gingerbread cookies simply tasted like brown sugar with a touch of cinnamon. But it's been years. So let's let
Fantasia
Gingerbread hookah tobacco refresh our memory. First, the smell was out of this world - AMAZING! It smelled like warm, buttery, sweet toffee. Fantasia Gingerbread makes we wish hookah tobacco was edible (it's a good thing I didn't have a spoon when I smoked this stuff)! The smoke clouds were seriously thick! It tasted creamy, sweet, and buttery just like it smelled! You might also notice a hint of caramel mixed in. It reminds me of Fantasia Caramel Frappuccino without the coffee flavor. This has to be my new favorite hookah tobacco flavor to smoke in the morning! It just seems to put me in a good mood! If you like Fantasia Gingerbread hookah tobacco, I think you'll also love Fantasia Pumpkin Spice (or Starbuzz Pumpkin Pie), Al Tawareg Cinnamon Roll, and Romman Turkish Coffee. I tend to like hookah flavors that are creamy with thick smoke and Fantasia Gingerbread scores off the chart in both categories! I'm a huge fan of this! Let us know what you think about Fantasia Gingerbread hookah tobacco by leaving comments below or on our Facebook page! We love hearing from you! Have an awesome day and hookah it up!
Categories
Recent Post
Month Lists