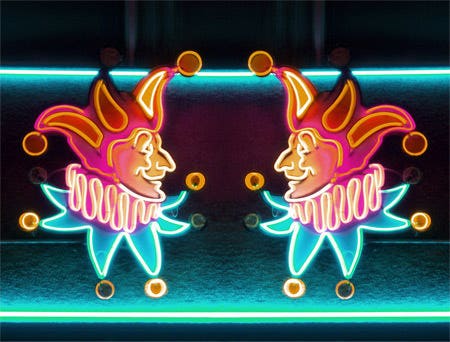 Hookah Tobacco Review: Fantasia Hookah Tobacco - Joker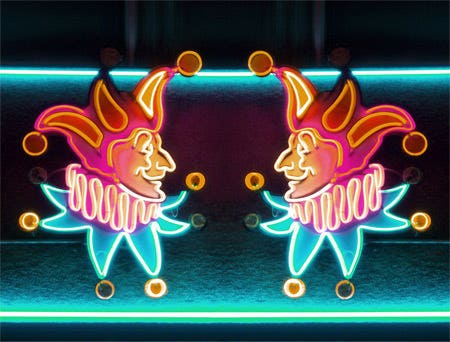 Batman. Steve Miller Band. Playing cards.
Fantasia Hookah Tobacco
. Yeah, they're all related. I'll pause for the visual moment you're about to have. Batman smoking Fantasia Joker out of his new KM, playing poker while the jukebox in the corner is blasting some Steve Miller Band. For those that haven't heard, Fantasia Joker is the one of the newest hookah tobacco flavors to hit the streets. Among the four new flavors - Queen of Hearts, Firecracker, and Lucky, Joker is my personal favorite. Fantasia Joker hookah tobacco is described as being mixed fruit with a strong, sweet guava flavor. That very well may be the most dead on description yet. When I tried it, I tasted hints of strawberry, guava, pomegranate and maybe even some apple. The funny thing is (funny to me anyways) I halfway expected to taste nothing but peach. The Steve Miller Band song goes, and I quote, "I really love your peaches, want to shake your tree." But no. Not a trace of peach was found, as if it was purposefully left out. Be that as it may, Fantasia Joker is delicious with huge clouds of smoke! Give it a try and let us know what you think about Fantasia Joker hookah tobacco by commenting below or by posting on our
Facebook page
. Tell us what your favorite flavor is among the four new Fantasia flavors while you're there! We always look forward to your feedback. Happy Smoking friends!
Categories
Recent Post
Month Lists