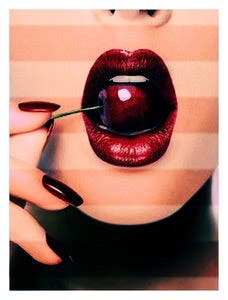 Hookah Tobacco Review: Fantasia Mon' Cherry Hookah Tobacco
By
Jono
/ February 8, 2011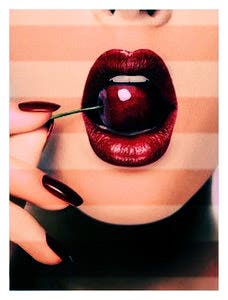 Cherry, in my opinion, is one of the most underwhelming flavors on the hookah menu. It's the ONE flavor you want to be amazing, but I'm always left thinking, "this stuff could've been much better." Every time I think about cherry flavored hookah tobacco, my senses perk up and my tongue craves sweet cherry Kool-Aid. Naturally, this sensation overload makes my mouth water instantly! But when I smoke cherry flavors, I never get that moment where I go, "now THAT'S what I'm talking about"! Since Mon Cherry is named after the famous Mon Chèri brand of chocolate candies, I'm guessing they've taken your average cherry flavor and kicked it up a notch. And boy did they! This new take on cherry hookah flavors gives
Fantasia Mon Cherry hookah tobacco
the privilege of blurting out "
Yippee Ki-Yay
" at its competition! Fantasia Mon Cherry smells delicious (and that's an understatement!). It reminds me of that cherry filling that they sometimes put in chocolates. The flavor is just as savoury. Mon Cherry is real sweet and slightly tart with a nice dark cherry lolipop vibe. I love this stuff! If you're wanting to make a real cherry cola hookah mix, use Mon Cherry with some Starbuzz Cola. I can taste it now! Mon' Cherry is one of those hookah flavors that lasts and lasts and lasts. The last puff was as good as the first! Like most Fantasia hookah tobacco flavors, you'll want to smoke Mon' Cherry with a
Phunnel Bowl
or a
Vortex Bowl
to trap those juices. All I can say is WOW! If you've tried Fantasia Mon' Cherry and don't agree that it's the best on the market, tell us what you think is the best! It is impossible to crown a "cherry champion" because taste preference is simply personal opinion, so this could end up being a long debate. But we'd love to hear your thoughts on what
YOU
like! Leave comments below or post comments on our
Facebook
page. Happy Smoking friends!
Categories
Recent Post
Month Lists