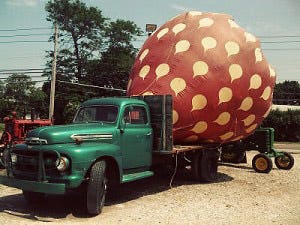 Hookah Tobacco Review: Fumari Hookah Tobacco - Yumberry
By
jono
/ January 18, 2011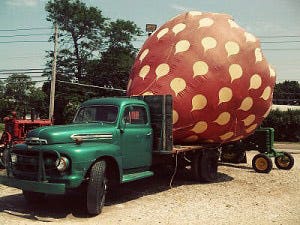 I remember stories of my grandfather telling me how he used to pick yumberries every day after school. And oh boy, was grandma's yumberry pie good! Wait. That never happened. Yumberries don't exist. Do they? Well, not really. Maybe yumberries are only a vision in our imaginations of how good berries should be. And I would imagine that a yumberry would be the most scrumptious of all! Or are they actually an old fruit with a new name? Perhaps. It seems yumberry is the "new name" for the Myrica rubra, or yangmei fruit as it's often called.
If there is a fruit out there, it should be made into a hookah flavor, right!?
Fumari Hookah Tobacco
is attempting to turn our berry wildest dreams into a reality with their latest hookah tobacco flavor, Yumberry! Fumari Yumberry hookah tobacco smells amazingly delicious! The first things to pop in my head were fruit punch Kool-Aid and pink Starbursts. What you get from the actual smoke of Fumari Yumberry hookah tobacco is more of a strawberry and pomegranate mix. If there is any raspberry at all (as Fumari claims), it's buried beneath the other flavors. One other quick note about Yumberry is that heat helps the flavor pop on this particular flavor. I wasn't blown away with Fumari Yumberry, but it is enjoyably sweet regardless. Mild, but sweet. So I guess the mystery still lingers as to whether or not Yumberries are real or not. I guess Fumari Yumberry hookah tobacco will just have to do, for now. Have you tried it? Let us know what you think about it by leaving comments below or by posting on our
Facebook page
. By the way, continue the search for the as-of-yet mythological yumberry, please. Happy Smoking.
Categories
Recent Post
Month Lists