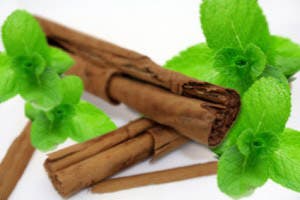 Hookah Tobacco Review: Social Smoke Hookah Tobacco - Cinnamint
By
Jono
/ February 9, 2011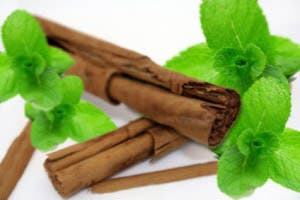 You really have to be careful when smoking cinnamon flavored hookah tobacco. The cinnamon spice can sometimes be a bit overpowering, making your hookah experience less than extraordinary. Then you have the other problem. Not having enough. However,
Social Smoke
Cinnamint hookah tobacco found a happy medium. At first, the cinnamon flavor was subtle, almost subliminal. All I really got was a fresh minty hookah flavor with a touch of spice. Imagine eating one of those cinnamon red hot candies and then waiting 20 minutes to smoke a mint hookah flavor. You would only really taste the cinnamon after the exhale in the later half of the aftertaste. But once I adjusted the heat a little by throwing on a
wind cover
, a warm dark cinnamon flavor emerged. I know this is one of those mint flavors you'll want to smoke with an ice chamber hookah, or with ice in the base to cool the smoke, but I do not recommend it. The cinnamon flavor receded when I added the ice to the point I could barely taste it. But with the right amount of heat, Social Smoke Cinnamint hookah tobacco is a very enjoyable blend of cinnamon and mint. If you like Social Smoke Cinnamint, I suggest trying Al Tawareg Cinnamon Roll, Social Smoke Chai Latte, or Hookah-Hookah Clove. Give Social Smoke Cinnamint hookah tobacco a try and let us know what you think about it! Happy Smoking!
Categories
Recent Post
Month Lists