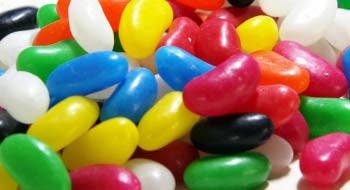 Hookah Tobacco Review: Tonic Bellylicious Hookah Tobacco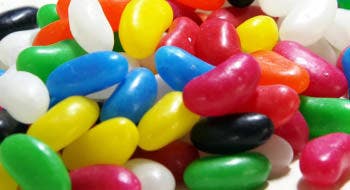 I would have loved to have been a fly on the wall when Tonic decided to name this one "Bellylicious". To be honest, this whole time I thought I was smoking something called
berry
licious. Wrong.
Tonic Bellylicous Hookah Tobacco
may be the result of one person saying "hey, have you ever heard of Jelly Belly jelly beans?" followed by the response, "my body's too bootylicious for ya babe." That's my guess anyways... Tonic Bellylicious hookah tobacco smells fruity, like a mixture of blueberries and grape Kool-Aid -- and that's pretty much what you get when you smoke it too! I would describe Bellylicious as the heavenly smooth creaminess you would get from a
blueberry grape piña colada
. In my opinion, this is one of the better tropical fruit hookah mixes out there! It does have a Jelly Belly-ish quality if you look at it through "what you see isn't always what you get" eyes. As someone with an oversized passion for hookah, I truly enjoy smoking flavors like Tonic Bellylicious that stand up and say, "I'm going to try something a little different this time." The end result isn't your typical copycat hookah flavor, which in my book, makes the experience that much better! Let us know what you think about Tonic Bellylicious hookah tobacco by hitting us up on our Facebook page. We look forward to hearing from you! Happy Smoking friends!
Categories
Recent Post
Month Lists