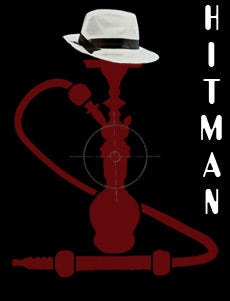 Hookah Tobacco Review: Tonic Hookah Tobacco - Hitman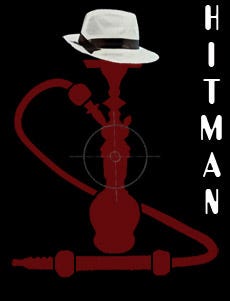 Every once in a while, a hookah tobacco flavor comes around that restores your faith in certain brands. Tonic Hookah Tobacco released a new "Made in the U.S.A." flavor recently that I can't stop raving about. It's called Hitman! Yes, you read that right. I should just take a super long pause to let you ponder the possibilities of flavors this could be. But I won't. You can look away from the screen for a few seconds if you so desire, but I'm going to continue with my review (cue the theme song to Jeopardy, please).
I have to tell you how amazing
Tonic Hitman hookah tobacco
smells. It's out of this world! I had a hard time taking my nose out of the 250g can. The sweet aroma of strawberries, apples, and wild cherries makes me want to kick back at the beach and soak up the hot sun with cool sand between my toes. What you get from the actual flavor is a dominantly strawberry hookah flavor with a pinch of sweet apple intertwined. I didn't get a cherry flavor at all though. But I have to tell you, I haven't smoked something this refreshing in a long time! It's so good. Tonic Hitman hookah tobacco might be the best apple/strawberry mix I've ever smoked. After a half hour or so, it started tasting like a candy apple, but that could have been my imagination taking me on a joyride. Tonic Hitman has a dangerously delicious demeanor like that! If you like strawberry hookah flavors, or apple flavored, or both, Tonic Hitman hookah tobacco should be in your collection. Pick some up today and let us know what you think about it by posting comments below or by posting on our
Facebook page
. Happy Smoking friends!
Categories
Recent Post
Month Lists