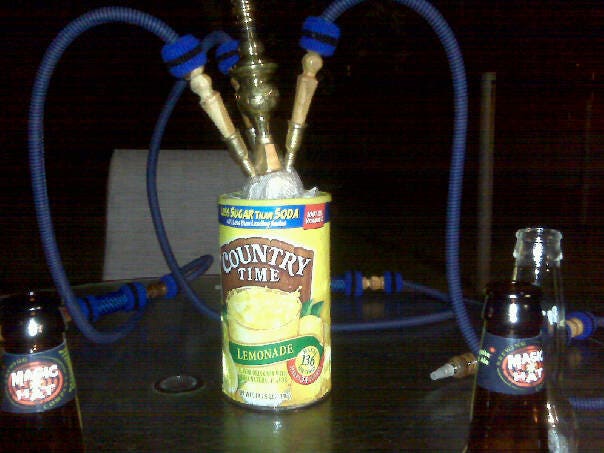 Hookah Worst Case Scenario: No Base!
By
Grabertrain
/ July 1, 2009
Howdy Hookah Friends! We've covered so far our worst case scenarios when it comes to no hookah bowl and no fire, but what should you do when you hear that unfortunate sound of your hookah base shattering to the ground? Mike from New Jersey sent us these pictures - an unfortunate case of a broken base occurred (don't pick up the hookah by the stem, folks!) but that didn't stop Mike and his friends from brainstorming ways to continue the smoking session. A quick trip to the pantry yielded this ingenious setup: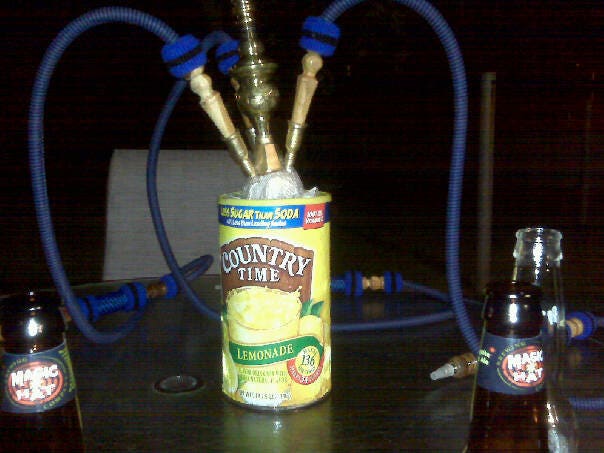 That's right, this jumbo can of County Time lemonade mix (makes 136 servings!) doubled as a base for his
Syrian Chiller Hookah
. Doesn't look like the most stable smoking device, does it? This was fixed in 3 easy words: Packaging tape anchors: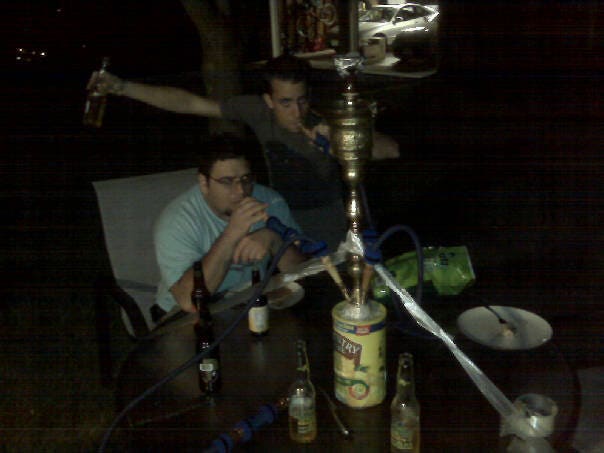 Now that's absolute genius. Thanks Mike for sending us your pictures, and to everyone else, happy smoking!
Categories
Recent Post
Month Lists