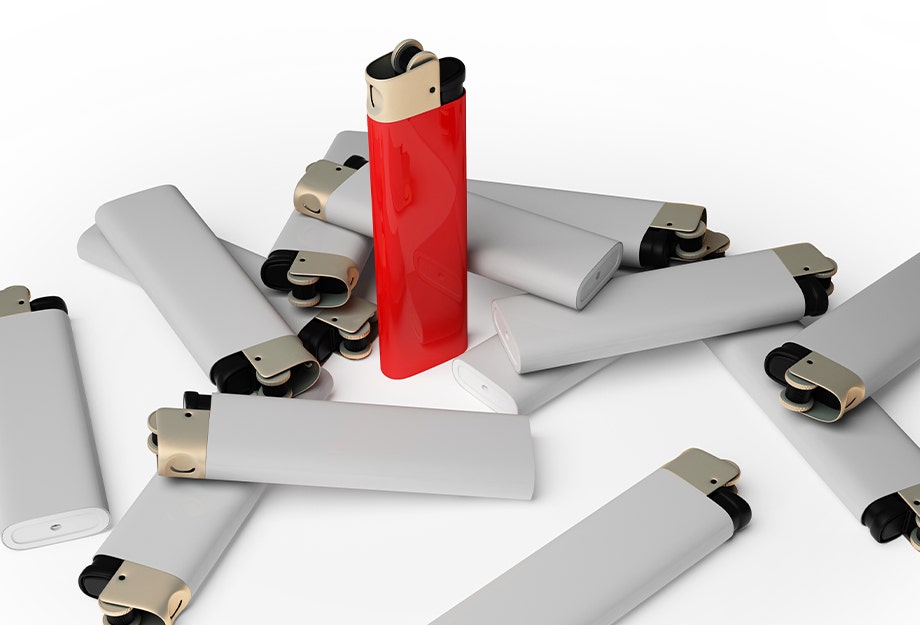 Hookah Worst Case Scenario: No fire!
By
Grabertrain
/ June 25, 2008
Let's take a look at Hookah Worst Case Scenario #2. You've got a delicious bowl of Strawberry Romman shisha packed and ready to go (you actually have a bowl this time!). You've got the quick-light coals held with your tongs in hand, and now all to do is to light them...
...Now what did I do with my lighter. Pants pockets? Negative. Dang! I let Steve use it last night and that bozo never gave it back. A quick search for matches comes up empty. And as luck would have it, I'm miles from a stove. How can I be without fire, the maiden invention of Mankind?
We wouldn't be writing about this if it didn't actually happen, last week as a matter of fact. Luckily, we had 2 things going for us at that particular time: Daylight hours and a bespectacled employee. Drawing back from the survival techniques we learned in Boy Scouts (ok that's a lie. Drawing back from the days we used to burn ants with a magnifying glass) we remembered that concave lenses can act as a concentrator of the suns rays for heating purposes. A couple minutes of delicate solar positioning in the parking lot with our lone coal yielded our desired result: Fire!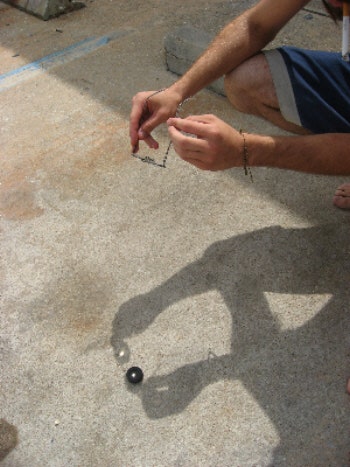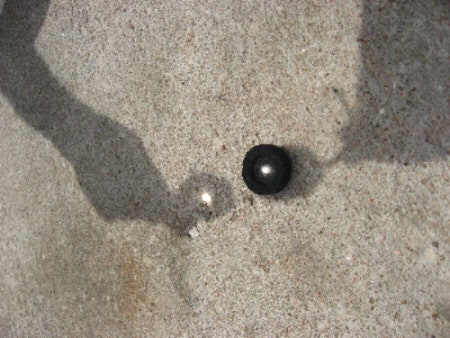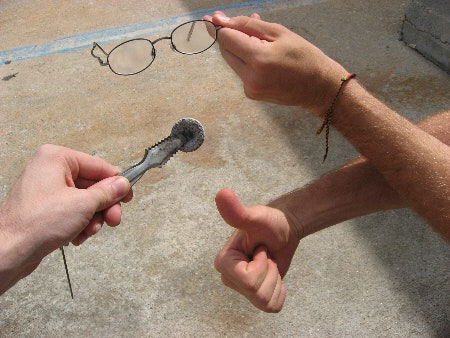 As you can see our friend Helios, together with a near-sighted companion, came through to save the day. Granted this trick won't work at night, but if all else fails there's always the tried and true "rub two sticks together" method. Fire good!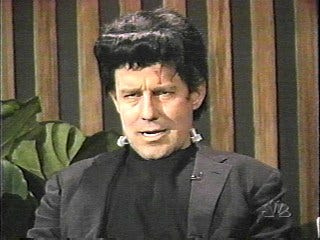 ...ok, maybe fire isn't good for everyone...
Categories
Recent Post
Month Lists