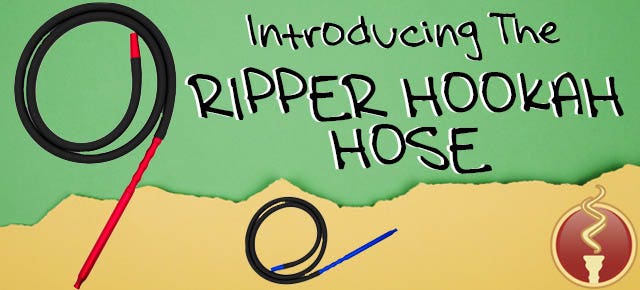 Introducing The Ripper Silicone Hookah Hose
By
SmokeOrPass
/ September 24, 2018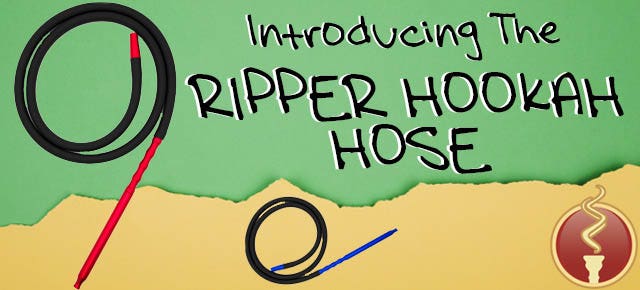 Howdy hookah hose fan!
Over the last 18 years we've offered several styles of hookah hoses ranging from traditional wrapped designs to wooden handle hybrids. We've realized that there's no hose that will last FOREVER because every material used for tubing will wear out over time.
What happens when the hose wears out? You have to buy a new one. Theoretically you could keep using the old hose but your flavors won't taste great.
Since there are so many options for hookah hoses it means there are a lot of price points. The latest hookah hose to hit our shelves is the Ripper and it has all the features that we like from our higher tier brands but at a lower price point.
What's A Ripper Hose
We've been using the Ripper hose in the office for the past 2 weeks and there's a couple features that we really enjoy about them. For starters they're 100% washable and the silicone tubing has a soft matte finish to them so they hardly collect any dust or debris.
Each Ripper hose includes a spring that covers the hose heel so they don't pinch near the hose port when you pass it, or use your hookah on a higher surface.
The anodized metal handle can be separated at 3 points with an easy untwisting and it makes the deep cleaning process a simple task.
Last but not least, the Ripper measures 72" long which is perfect for solo or group sessions on any hookah height.
Enjoy Your New Hose!
Thanks for reading another blog post. Let me know what your favorite hookah hose is in the comments below, and be on the look out
YOU ROCK!
Shaunn
SMOKEorPASS
Categories
Recent Post
Month Lists