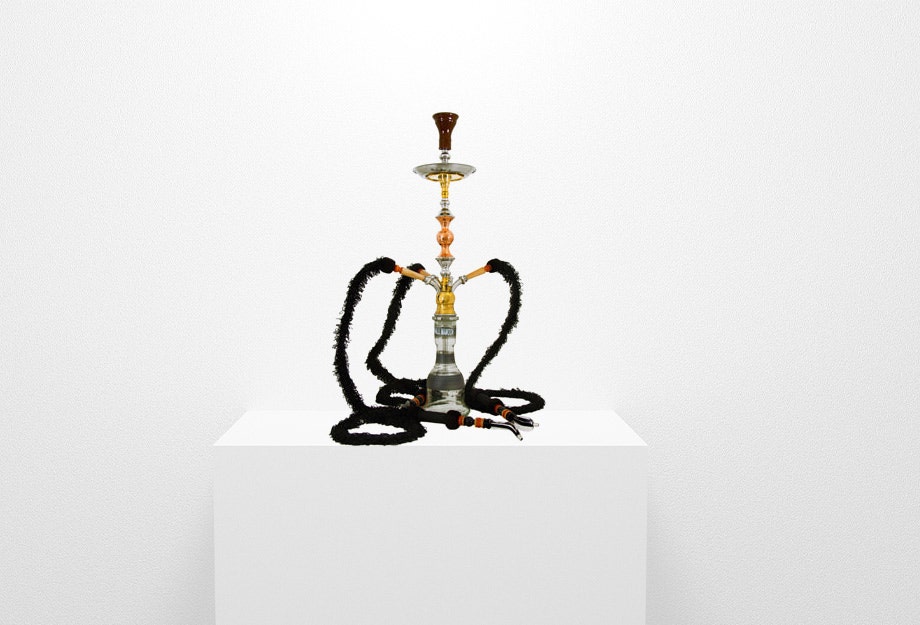 Khalil Mamoon Hookahs: New 2 and 3 Hose Versions!
By
Grabertrain
/ September 14, 2012
Share your KM hookah with a friend! It's rare that the popular Khalil Mamoon Hookahs are available in multiple hose version, but once in a blue moon our warehouse is graced with these rare treasures. Being that these are traditional Egyptian hookahs constructed for maximum airflow, there's no "auto-seal" ball bearing, found in the hose ports of modern multiple hosed hookahs, so you'll have to employ the "thumb" method - that is when smoking with others your thumb needs to go over the hose tip as not to allow air to be sucked in the hose by the other user.

The below 2 hookahs are in very limited supply, and once they're sold out it's likely that we'll never carry them again, so to all the KM collectors and hookah aficionados that like to smoke in groups, grab one while you can!
Khalil Mammon "Hourglass" Hookah:
| | |
| --- | --- |
| Double Hose Version | Triple Hose Version |
These 2 hookahs will come equipped with black colored fifi hookah hoses, a large traditional clay hookah bowl, and a large glass KM hookah base with black frosted patterns and silver stripes.
Happy Smoking!
Categories
Recent Post
Month Lists