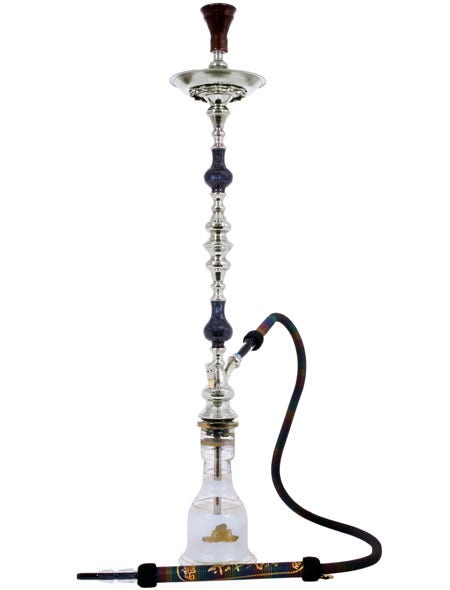 Khalil Mamoon Hookahs – Part 3: Good Things Come in Pears
By
Grabertrain
/ July 13, 2010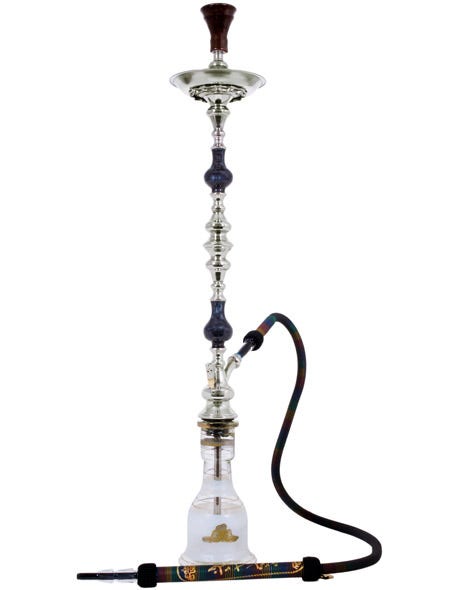 The last of our new Khalil Mamoon Hookahs are in! These are affectionately nicknamed the "pear" style of KM hookah because of the colorful acrylic pear-shaped bulb in the center of the stem.
Khalil Mamoon "pear" hookahs come in 3 different styles:
The Single Pear Khalil Mamoon Hookah is available in 5 colors: Black, Blue, Red, Green, and Yellow.
The Double Pear "Short" also comes in the same colors: Black, Blue, Red, Green, and Yellow.
And finally, the Double Pear "Tall" is as well available in Black, Blue, Red, Green, and Yellow.
While we're on the subject of pears...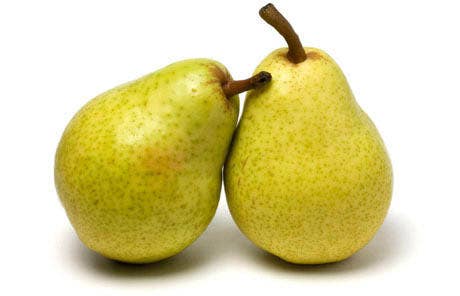 Fun Pear Facts:
Out of the over 3,000 varieties of pears grown world-wide, the 4 most common types of pears grown in the U.S. are the Bartlett, Anjou, Bosc, and Comice.
Pears will ripen faster when placed in a bowl along with bananas.
The first mention of pears in literature was actually in Homer's The Odyssey, confirming that they were cultivated in Greece more than 3,000 years ago.
Speaking of Greeks, before the introduction of tobacco to Europe, many ancient Greeks and Romans smoked dried pear leaves out of pipes!
Here are the 4 most popular pear-flavored shisha tobaccos, which all successfully match the tart and crisp taste of this delectable fruit in their own ways:
| | |
| --- | --- |
| | Al Waha Pear - This flavor from Al Waha Shisha Tobacco is the perfect middle-of-the-road pear flavor. Not too strong (it has much less of a saccharin taste), but not weak by any means. It could be compared to canned pears -- ones that have been soaking in "pear juice" for that wet, slightly syrupy taste. |
| | |
| --- | --- |
| Tangiers Pear - Again, from personal experience this flavor from Tangiers Hookah Tobacco is the "crispiest" of all the pear flavors, and is the next best thing to biting into a ripe pear. Be careful however, this pear has bite! | |
| | |
| --- | --- |
| | Tonic Double Pears - Double your pear pleasure with twice the pear spice! A combination of orange (sweet) and green (sour) pears, this flavor from Tonic Hookah Tobacco is the more candy-ish flavor of the bunch, with an almost pear-flavored tea taste on the exhale. |
| | |
| --- | --- |
| Layalina Pear - The pear flavor from Layalina Hookah Tobacco is sweeter than the aforementioned brands and has been compared to the Golden Eskandarani Apple from Al Fakher. Layalina fans have described it as a "pear flower" flavor with a tart tangy aftertaste. | |
Don't forget that pear tobacco is great for mixes too! Here's one I invented, I call it "Pearamel" -
Tangiers
Pear mixed with
Nakhla
El Basha Caramel. Enjoy, and Happy Smoking!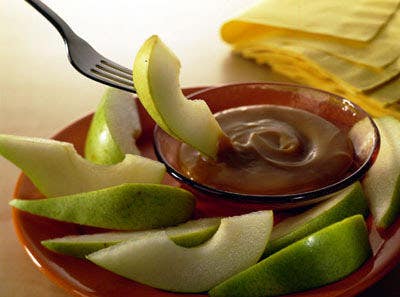 Categories
Recent Post
Month Lists