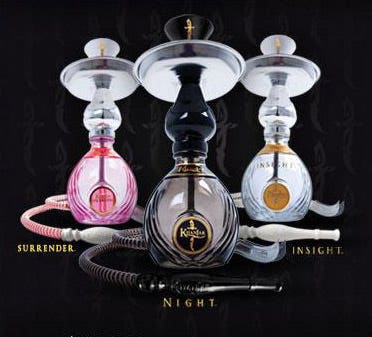 Khanjar Hookahs - New Mini Hookahs with Specialty Vortex Bowl
By
Admin
/ April 23, 2013
Khanjar Hookahs, named after the traditional curved dagger in Arabian countries, are the newest mini hookahs in our store that are easy on the wallet but creates room-filling clouds. At only 12 inches tall these little guys can compete with hookahs thrice their size in terms of quality and smoke production.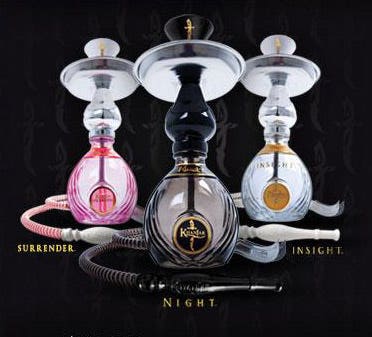 Not only do they look pretty darn cool, Khanjar Hookahs have the following features:
A very well-built sturdy glass base available in three colors: Pink (Khanjar Surrender Hookah), Black (Khanjar Night Hookah), and Clear (Khanjar Insight Hookah).
100% Washable Hookah Hose 45 inches in length.
A specialty Vortex-style bowl for the best smoke possible.
A built-in release valve for easy purging of smoke.
Due to the Khanjar Hookah's unique design, we created an assembly video to help you get the best possible smoke from your Khanjar:
They also come with a pair of Khanjar Hookah Tongs and cardboard box for easy storage. You can purchase these hookahs here, and as always, Happy Smoking!
Categories
Recent Post
Month Lists