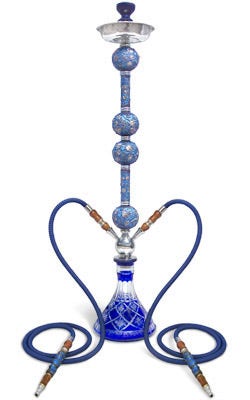 Mya Colossus hookahs - Back in stock and with a new hard carrying case!
By
Grabertrain
/ June 12, 2009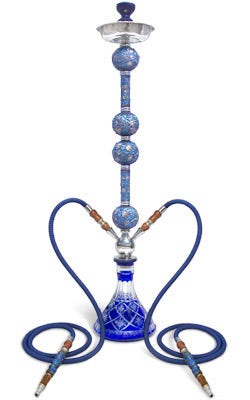 One of our most popular Mya Saray Hookahs (and one of the nicest looking to boot!) is finally back in stock after a long drought. The Mya Colossus Hookah is one of the most exquisite hookah pipes available, measuring a towering 40 inches from the bottom of the base to the top of the bowl. Featuring an elegant etched glass pyramid style base and matching shaft adorned with decorated cloisonné enamelware, this awesome smoking spectacle makes a fine addition to any hookah connoisseurs' collection. The Mya Colossus is available in a 1 hose, 2 hose, 3 hose, and 4 hose model, comes in both red and blue colors, and is ready to smoke out of the box!
Aside from its extravagant appearance, it now comes in a fancy hard carrying case with not 1 but 2 combination locks (you choose the combination). The shaft easily breaks down into 2 separate pieces for easy storage and each component of the hookah is secured in its own compartment, so no accidental scratches and nicks during transport!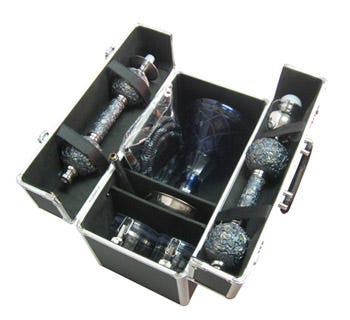 Categories
Recent Post
Month Lists