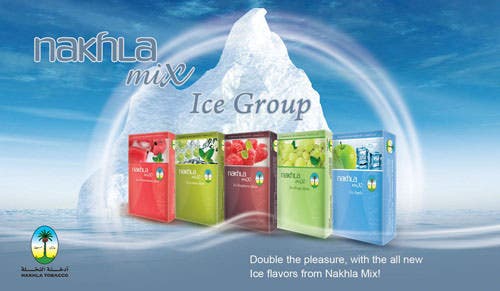 Nakhla Hookah Tobacco: Check Out the New "Ice" Flavors While my DJ Revolves It
By
Grabertrain
/ October 18, 2012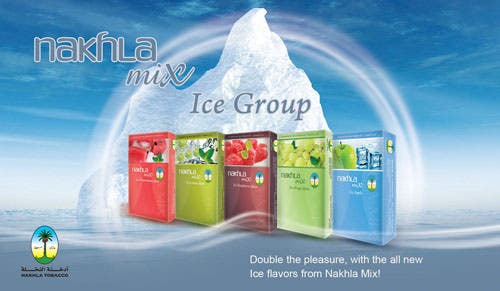 "Double the pleasure with the all new Ice flavors from Nakhla Mix!" says the slogan from Nakhla Hookah Tobacco, referring of course to the new Mix Ice flavors. The "double" part I believe refers to the addition of the "ice" factor, which gives you more of a cooling sensation, more so than just the addition of plain mint. If you're unfamiliar with this popular brand, click the below link for some info on this century-old producer of traditional shisha tobacco:

Nakhla Mizo Hookah Tobacco: Blueberry and Lychee, the 2 Newest Mizo Flavors!

Nakhla "Mix" is their latest line of contemporary premium flavors that's more analogous with American shisha brands, both favor and smoothness-wise, as opposed to their traditional line which is slightly drier and more robust. The first 5 flavors released were Cosmopolitan (lime, cranberry, and orange), Flames (cinnamon and mint), Shisha On The Beach (peach, pineapple, and coconut), Brandy, and Ice Lemon Mint. Now available to all the Naklha fans are 250g boxes of Orange Peach and 4 new flavors from the "Ice Group":

Ice Raspberry Mint

Ice Apple

Ice Grape Mint

Ice Watermelon Mint

Enjoy! Let us know your thoughts on the flavors by commenting on this blog or posting to our Facebook page. As always, Happy Smoking!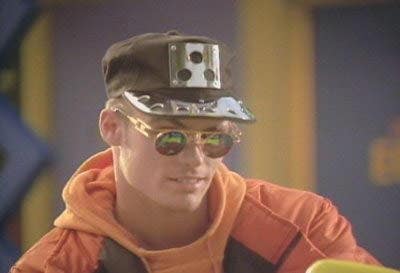 Drop that zero and get with the hero!
Categories
Recent Post
Month Lists