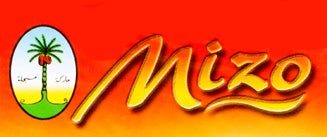 Nakhla Mizo Hookah Tobacco: Blueberry and Lychee, the 2 Newest Mizo Flavors!
By
Grabertrain
/ June 27, 2012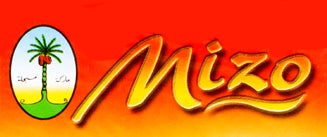 If there's one brand of shisha tobacco that could be considered "Old School," you won't find a school any older than Nakhla Hookah Tobacco. In fact, the company is almost 100 years old! Started in 1913 in a small Egyptian city on the Nile delta, Nakhla (named after the Arabic word for the date tree) has been producing some of the most popular mu'assal in the Middle East for almost a century.
Traditionally, authentic middle eastern shisha tobacco like Nakhla is drier and has more of a strong tobacco-y flavor than the newer Western brands. In fact, Nakhla is the only brand that we carry that makes a non-flavored, straight tobacco shisha called "Zaghoul," which is available in the 250g box in both the regular and "light" variety. Many hookah smokers prefer this more traditional shisha tobacco due to its robust taste and the heavy "buzz" it produces.
More recently, in an effort to cater to a western market that's in demand for juicier hookah tobacco that produces a smoother taste and large, billowy smoke clouds, they released the "Mizo" line. Nakhla Mizo is wetter, more heat resistant and flavorful, and can make those room-filling clouds with minimal effort that many of you can't get enough of! We're happy to announce that we now carry 2 of the newest, most requested flavors of Nakhla Mizo:
| | |
| --- | --- |
| | Mizo Blueberry: Blueberry flavored shisha tobacco is the bee's knees these days, and every brand is jumping on the blueberry bandwagon, making their own version of hands-down the most popular flavor this side of the Nile. Nakhla Mizo Blueberry won't disappoint blueberry-heads, especially fans of a certain "misty" blueberry from another popular brand. |
| | |
| --- | --- |
| Mizo Lychee: If you're not a foodie or don't live in South or Southeast Asia, you may have never heard of a lychee, which is the pulpy subtropical fruit of a certain evergreen tree native to China and Thailand. So how does it taste? Pretty dang close to an actual lychee, which has a sweet, milky flavor all its own. | |
Select flavors of Nakhla Mizo are also available in a 250g plastic tub as well.
Categories
Recent Post
Month Lists