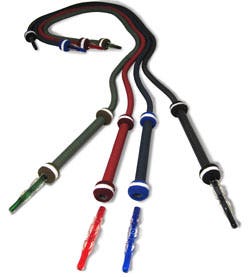 Nammor Hookah Hose & Golden Quick-light Hookah Charcoals (40mm) - Featured Products for Friday, April 24th
By
Grabertrain
/ April 23, 2009
Howdy Hookah Friends! It's the last day of our 9th birthday shisha sale, and we're featuring not one but two of our most popular exclusive products at 19% off for one day only (Friday, April 24th)!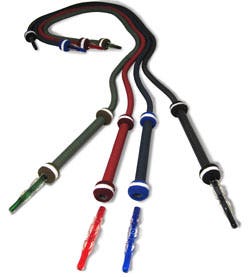 Our Nammor hookah hoses are world-famous - so much in fact that they've spawned several imitators! Don't be fooled by cheap imitations, these fully washable hoses boast the widest draw of any hookah hose anywhere. They will have a "new hose" smell to them once you first receive them, so you may want to rinse them out with water and a dash of lemon juice before you break them in.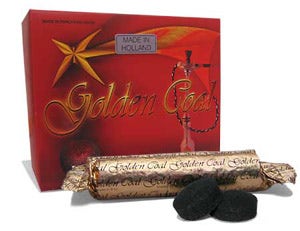 For the hookah smoker that prefers the ease and conveinece of quick-light charcoals, it doesn't get any better than a box of
Golden Quick-Light Hookah Charcoals (40mm)
- as the name suggests, these coals "light quick" (it takes about 20 seconds) and burn long. You'll want to make sure they're white in color before placing them on your hookah bowl (with the 40mm size, you'll only need one for most bowls). Enjoy your weekend, and happy smoking!
Categories
Recent Post
Month Lists